The Natural Environment Research Council thought that it would be a nice way to name its new research vessel by opening it up to an internet vote. Clearly, they had never been on the internet before as the clear frontrunner for the title is now 'RSS Boaty McBoatface'.
The Council released the following statement when announcing the competition:
Tonne-for-tonne, the ship – together with NERC's existing two blue water research ships – will provide the UK with the most advanced floating research fleet in the world and will help put the UK at the forefront of ocean research for years to come.

We're looking for an inspirational name that exemplifies the work it will do.

The ship could be named after a local historical figure, movement, or landmark – or a famous polar explorer or scientist.

We would like the name to be inspirational and about environmental and polar science, to help us tell everyone about the amazing work the ship does.
Images VIA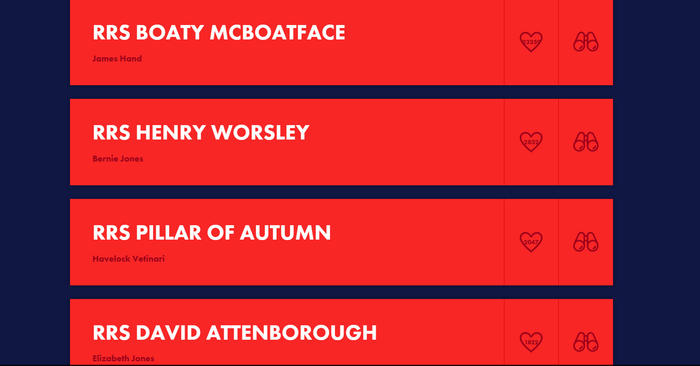 Clearly Boaty McBoatface doesn't really espouse those values, but nevertheless it has amassed 15,000 votes and has steamrollered competition from such sensible suggestions as Endeavour, Henry Worsley, David Attenborough and Falcon.
Unfortunately, despite Boaty McBoatface being the most popular option, it might not actually end up being the name used as the final decision on it 'will be selected by the NERC' and I doubt they're actually going to roll with that. Here's hoping though.
If you actually care about the boat, it's 128 metres long and will carry 90 scientists and support staff and it will sail the Antarctic in 2019 looking to make scientific breakthroughs in ocean research. Boaty McBoatface is a sick name for something doing that if you ask me.
For more stupid names, check out this list of ridiculous restaurant names.