Netflix has reportedly banned its staff and film crews from looking at each other for longer than 5 seconds in hopes of avoiding any #metoo drama.
Featured Image VIA
Not only that, staff are also forbidden from asking for each other's phone numbers, and they're also being trained and encouraged to yell "Stop! Don't do that again!" if they feel someone is pestering them.
An on-set runner explains:
Senior staff went to a harassment meeting to learn what is and isn't appropriate. Looking at anyone longer than five seconds is considered creepy.

You mustn't ask for someone's number unless they have given permission for it to be distributed. And if you see any unwanted behaviour, report it immediately.
Black Mirror, currently filming on location in London, is one of the shows whose staff have been made to follow these rules.
Seems a bit excessive, right? Netflix doesn't think so – in fact they're pretty chuffed with themselves:
We're proud of the anti-harassment training we offer to our productions.

We want every Netflix production to be a safe and respectful working environment. We believe the resources we offer empower people on our sets to speak up, and shouldn't be trivialised.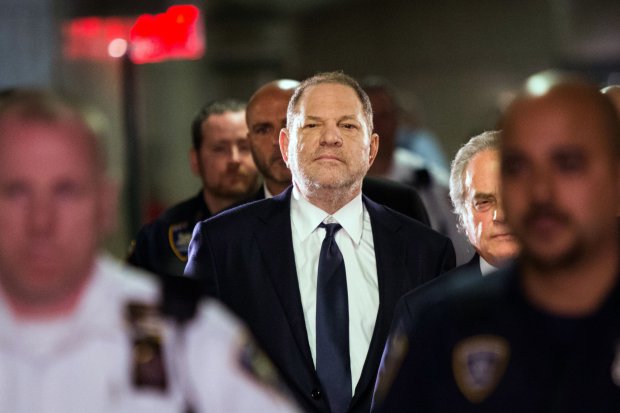 I suppose what with the constant sexual assault claims coming out of Hollywood and the entertainment industry since the Harvey Weinstein scandal, you can forgive Netflix for being a little paranoid and ensuring they're doing what they can to make sure something like that never happens under their umbrella.
Still, what kind of head space are you putting people in if they know they have 5 second max to look at any one person before looking away. People are going to be second-guessing everything they say to each other just in case it's misconstrued as inappropriate.
I guess when even Morgan Freeman is being accused of sexual harassment, it can come from anywhere.