Jim Carrey has been acting pretty weird lately, talking about how nobody exists and nothing really matters, and it seems like it may just have been some hype for a new documentary about him that's just been picked up by Netflix.
Featured Image VIA
'Jim And Andy: The Great Beyond' tells the story of Carrey's portrayal of comedian Andy Kaufman in the 1999 movie 'The Man In The Moon'. Carrey famously took a strict method acting approach to the role, staying in character throughout his entire time on the set, asking everyone to call him Andy instead of Jim. He even took a two hour phone call with director Ron Howard about his next movie 'How The Grinch Stole Christmas' in character as Andy Kaufman.
Here are his thoughts on that period of his life: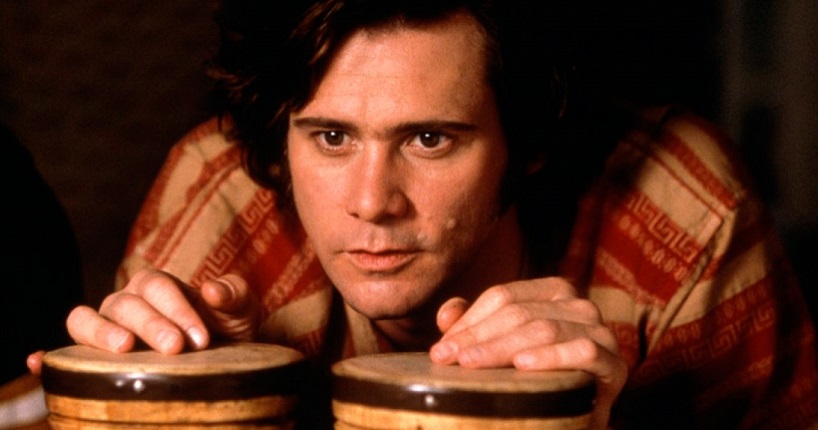 The true author of the project is Andy and his genius, the fact that he committed so completely to what he did, really made that possible and made it essential for me to lose myself. I don't feel like I made the film at all. I feel like Andy made the film.
Predictably, this approach took its toll on Carrey and almost drove him insane. This is what the movie's about, taking footage from over 100 hours worth that was shot on set, as well as interviews with all the key players. There's no trailer yet but it wowed audiences at the Venice Film Festival and should up on Netflix in the next few months, so I'm sure it won't be long until we see one. Looking forward to it.
If you missed Jim Carrey's recent crazy behaviour, click here. Real weird, even in this context.