Although the cops were recently found not guilty of excessive force at Sarah Everard's vigil – thanks to an internal report of course – they haven't been getting such a good rap recently and it's probably going to get even worse after one of their number was found guilty of joining a banned terror organisation and just being a Neo Nazi in general.
Featured Image VIA
22 year old Ben Hannam had joined the right wing terrorist organisation National Action when he was a teenager and subsequently lied on his application and vetting forms about his association with them when he joined the Metropolitan Police. He was also found to be in possession of terror documents relating to knife combat and making explosive documents.
When police raided his bedroom after his association with the group was discovered, they discovered Neo Nazi posters and notes detailing his membership of NA as well as a business card. They also found documents on a USB stick that were said to be 'useful to a terorrist' like Anders Breivik's manifesto. Not a good look for the guy.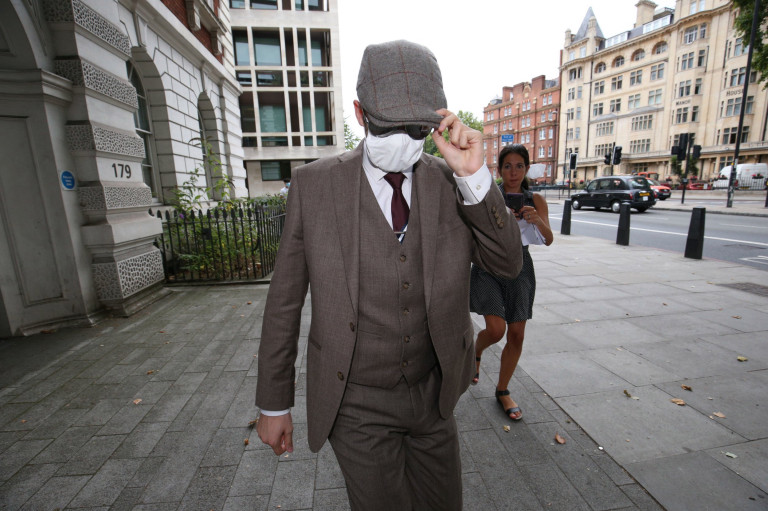 In fairness to Hannam, he had apparently quit National Action before he applied to join the police, but he had lied about his association with them during the recruitment process. There was also no evidence he had used his position to further his extreme viewpoints and there had been no complaints about his behaviour from members of the public or his colleagues.
However, that just pretty much makes him the perfect undercover agent really doesn't it? If he's still got Neo Nazi posters and all this other awful stuff in his bedroom, then it seems pretty likely that he still feels this way and there's every chance that he could have used his position for any kind of horrendous activity in the future.
Hannam was also found with an indecent image of a child, so there doesn't seem like there's any question that he's bad news here. Kinda alarming how easy it was him to work for two years as a policeman, but is that really that surprising at the moment?
He's been suspended from a active duty since this all came out but his sentence for his crimes hasn't been announced yet. Definitely need to keep tabs on the guy though.
For more of the same, check out this story about one of Europe's most violent Neo Nazis killing himself after fleeing to the UK. Sorry buddy.