If there's one thing that most people I know can agree on right now, it's that those two singing sisters in the Nationwide advert completely suck, so much that whenever I see them on my screen I just want to change the channel and maybe even close my Nationwide account.
Featured Image VIA
However annoying and awful I find them though, I don't think that I would ever wish death upon them. Unfortunately the same can't be said of the rest of the population, who it seems are actively plotting to kill them and bragging about it on social media, so much so that Nationwide have been forced to take action over it.
Sara Bennison, Nationwide's Chief Marketing Officer said the following about the situation:
Social media has provided a great instant barometer of reaction – good and bad. The huge amount of likes and shares have been great. But then there are others who have chosen to post the most vile, abusive and misogynistic comments about the duo.

It is not just our Flo & Joan adverts that generate these comments, it is also our adverts that feature people of different colours, backgrounds and perceived sexuality, which attract the most criticism. That's why it is important to call out those persistent offenders who put out vile comments on a regular basis and who should really know better.

We are now working with Met Police as well as industry bodies to look at the true scale of this worrying trend to spread hate from behind a keyboard and attempt to create a solution to tackle the issue.

It's one thing not to like an advert, another to threaten to kill the stars of it. Abuse is abuse and that's never OK in our book.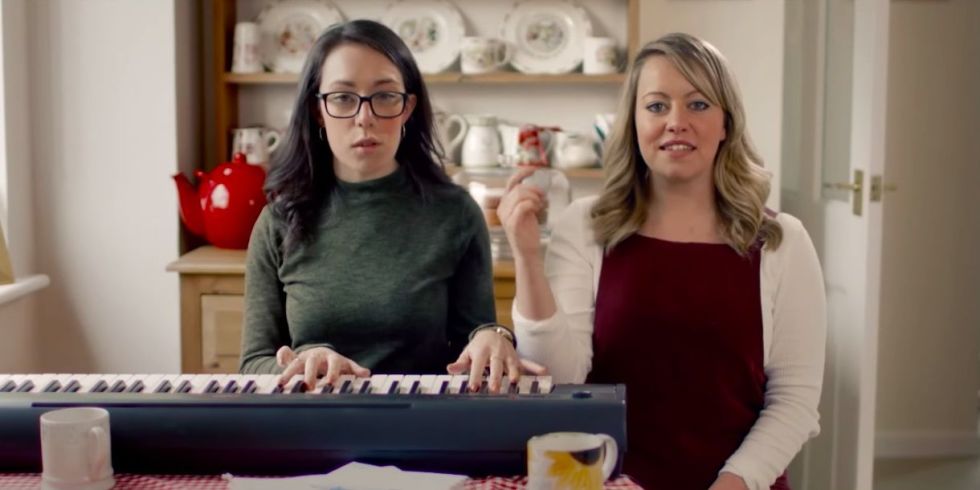 I mean she's kinda got a point there, but those sisters are literally the worst advert of all time. I agree with most of what she's saying in her points – nobody should ever be killed or threatened with death just because they're crap at something – but I simply refuse to believe that the video has got a load of likes and shares. Unless perhaps it's people discussing how much they hate it.
The video is made even worse by the fact that the pair aren't cutely sisters and are actually trained comedians. It upsets me greatly that they've spent their lives attempting to be funny and this is the best that they can come up with. Keep trying though girls, it might happen one day.
For more death threats, check out the chef who spiked a vegan mile and the death threats she received. Savage.