Yesterday we were all talking about the chef who spiked a vegan meal over Christmas after she became frustrated by their demands, and as I predicted it looks as if her career is over as she's already tended her resignation at Carlini after the vegan backlash against her escalated out of control.
Images VIA 
A spokesperson for Carlini said the following:
Laura Goodman has today tendered her resignation from Carlini and the board of directors are currently considering their options.

Whilst this process is being completed, Laura will not be working at either of the restaurants, which will re-open later this week.

As part of a pre-planned recruitment drive, Carlini is also recruiting for an additional head chef to work across both its restaurants in Shropshire.
A friend of 47 year old Italian born Lisa also offered the following insight into her current mental state:
Laura is in a bad way. She is too scared to leave the house. The police are taking the threats against her very seriously.

She can't believe how she has found herself in this position. She actually made a flippant remark which wasn't even true.

She didn't actually 'spike' anyone's food. It's been a nightmare for her.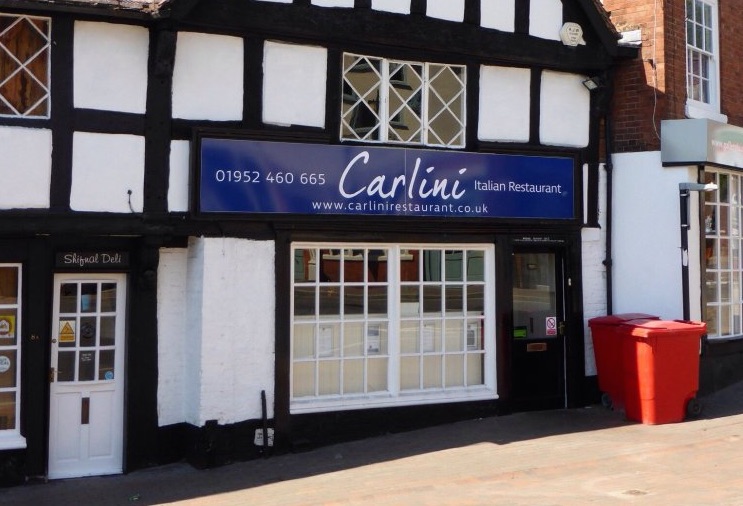 I mean I can imagine it probably has been, but then again adults should really know better than to drunkenly Facebook comments like that on public forums. What did she honestly think was going to happen?
Not sure if I believe that Laura didn't actually do anything to spike the meal either, although I suppose we don't really have any way to prove that short of a polygraph test. Would love her to take one although I feel like that's a bit extreme and just wasting police time to be honest.
That said though, I think the people threatening to kill her are also wasting police time as there's no way anyone is actually going to do that, but it sounds like the police are investigating them just in case. I agree that her spiking the vegan food is pretty despicable, but threatening to kill someone because of it is exactly why there's a stigma against vegans. It's also kinda hypocritical given their eating practices.
It's important to note that even though Laura tended her resignation at the restaurant, she still owns it so I doubt she's going be that affected in terms of money from this incident either. If you do feel really strongly about her actions, the only way to ensure that is to straight up boycott the place. I'm sure many in the vegan community will already be doing that anyway, just thought I should point that out in case anyone wasn't sure though.
For more vegans, check out this vegan version of the KFC Double Down. Looks healthy.