Fish and chips has been a staple of the British diet for almost two centuries now, so it's surprising that we didn't have a national day of celebration for it until as recently as one year ago.
Featured Image VIA
That day is today June 2nd and even though it's only the second time we've celebrated it, I'm fairly confident that it'll end up being a national holiday before long because everyone loves the dish so much. Apparently some chippies are selling their food half price today to mark the event, but unfortunately I don't have a list of solid leads for that. But hey, it's National Fish And Chip day so what's a fiver down your local chippy anyway? Go treat yourself.
Here are a couple of facts about the famous dish to help you celebrate and impress the guy working at your local. Maybe he'll knock a couple of quid off: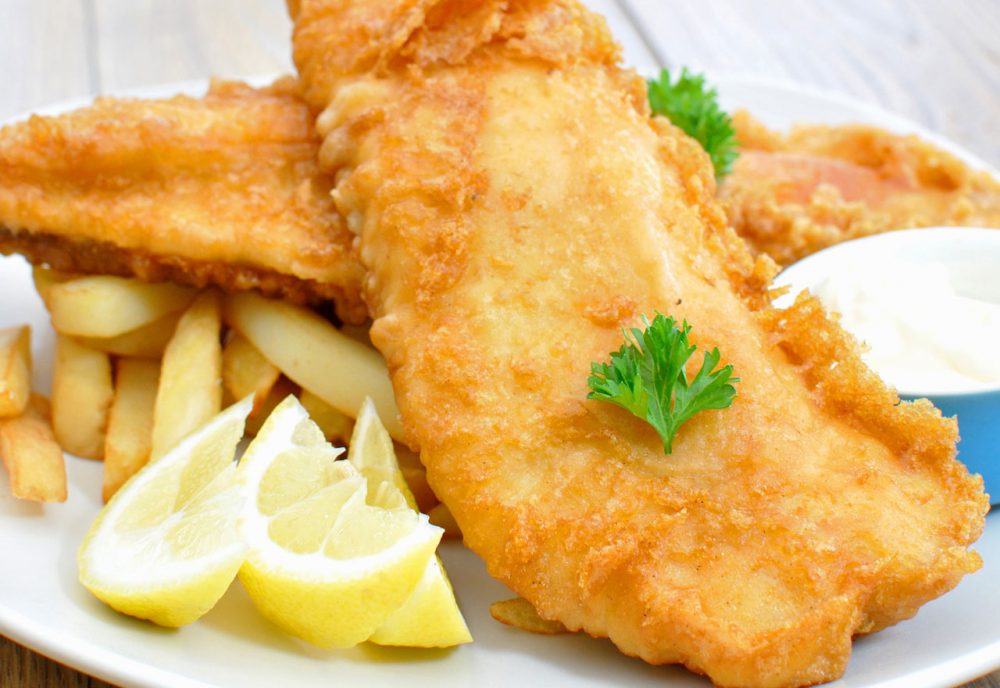 Battered and fried fish arrived in the UK in the 17th century, but chips were only paired with in in 1860.
There are around 10,500 fish and chip shops in the UK, but 90 years ago there were a whopping 35,000. Not sure where they all went to be honest.
Apparently the British eat 385 million portions of fish and chips a year, which is roughly one every 12 seconds. Wow.
41% of people like their chips with vinegar, whereas 37% sprinkle them with salt. Kinda surprised at such a low number because everyone I know just uses both every time.
28% have mushy peas on the side, 25% go for ketchup and 23% like bread and butter. Me, I always go for a potato fritter. Not sure of the % on that though.
However you like them, you should definitely get down to your local chippy today and celebrate what's hopefully going to turn into a bigger event year on year.
For more fish and chips, check out this fish and chips shop which recently received a Michelin star. Nicely done.