Although the rumours have been swirling for the last week or so about Conor McGregor V Nate Diaz II headlining UFC 200, the company finally confirmed it late last night.
Featured Image VIA
McGregor and Diaz will be going at it at welterweight, which may come as a surprise to many as the two fighters were expected to fight at 155 – a more natural weight class for both of them. Dana White explains why this is the case:
After the fight, Lorenzo (Fertitta) and I went up to Conor's house that he was renting here in Las Vegas and started talking about, 'what are you thinking, what's next?'

And he was obsessed. Obsessed with fighting Nate Diaz again.

Obviously Lorenzo and I tried to argue with him and say let's go back down to 145 and defend your title, or if you really want the Diaz fight that bad, do it at 155. And he wants to fight at 170.

Even his coach, Coach (John) Kavanagh, tried to get him to get off this rematch and off the 170 lb fight, but it's what he wanted.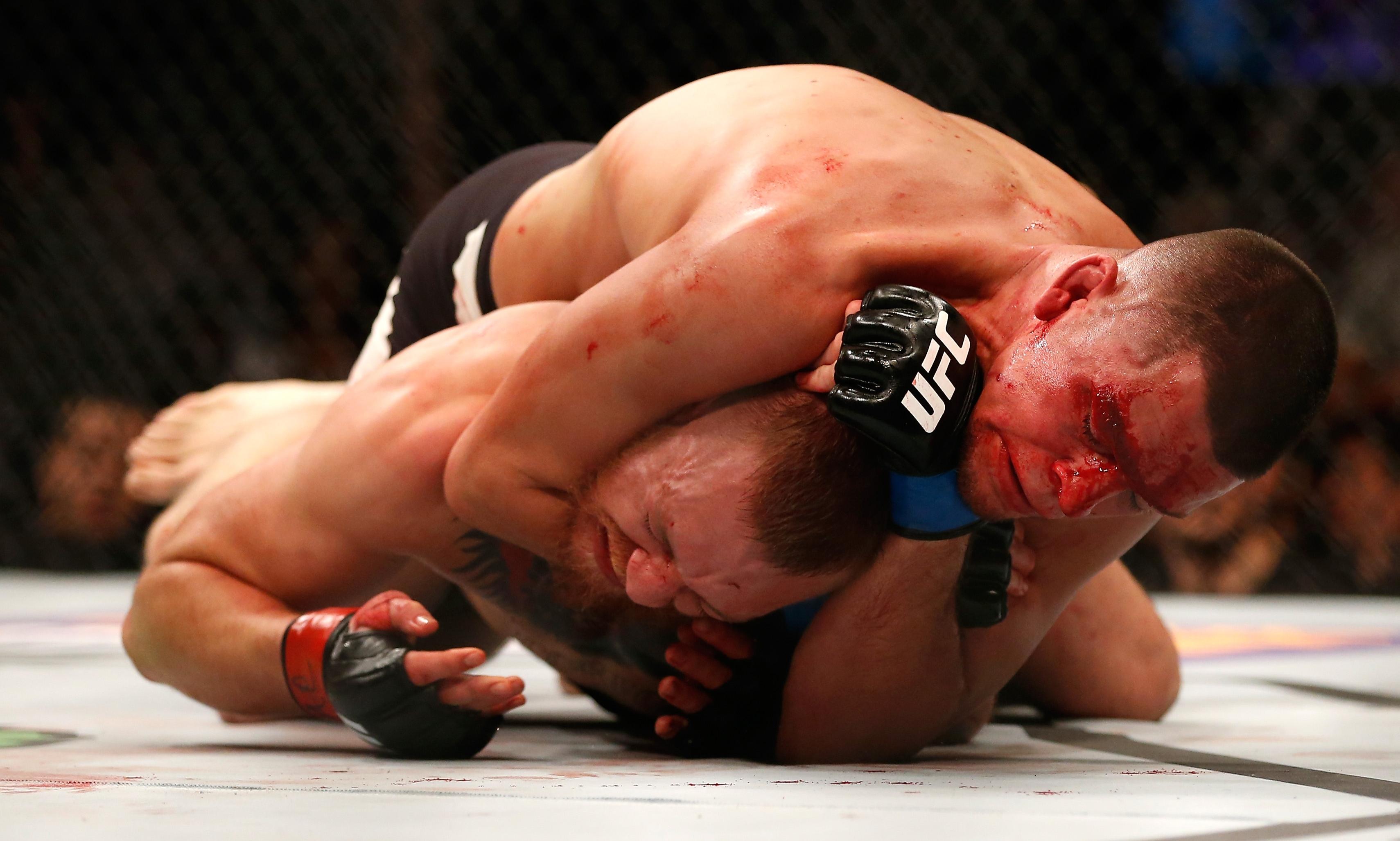 So there you have it, Conor is obsessed with beating Diaz at 170 and can't get over the fact he lost. Not sure if it's such a good idea for him to step into the ring with him again so soon after he got so battered last time, but I suppose there's no time like the present. He's really going to look stupid if he loses again though, especially if he taps out again.
The rest of the card is looking pretty dope too, with the most notable other fight being between Jose Aldo and Frankie Edgar for the interim featherweight title and essentially the next shot at McGregor at that weight class. Here's the full card:
Conor McGregor vs. Nate Diaz

Jose Aldo vs. Frankie Edgar — for interim featherweight title

Travis Browne vs. Cain Velasquez

Derek Brunson vs. Gegard Mousasi

Joe Lauzon vs. Diego Sanchez
Get the beers and pizza in – July 9th is going to be a big one. Just a shame Conor McGregor seems to have ignored the challenge of Spurs striker Harry Kane to go for the Nate Diaz rematch isn't it?