It's that time of the year when your favourite restaurants are releasing their Christmas menus and once again everyone's favourite chicken restaurant Nando's are going to pull it out of the bag once again with their Mzansi Christmas Burger.
Featured Image VIA
If the picture enough isn't enough to entice you, then here's what the burger is going to be made up of. Apparently it pairs traditional Christmas flavours with the traditional Nando's South African heat: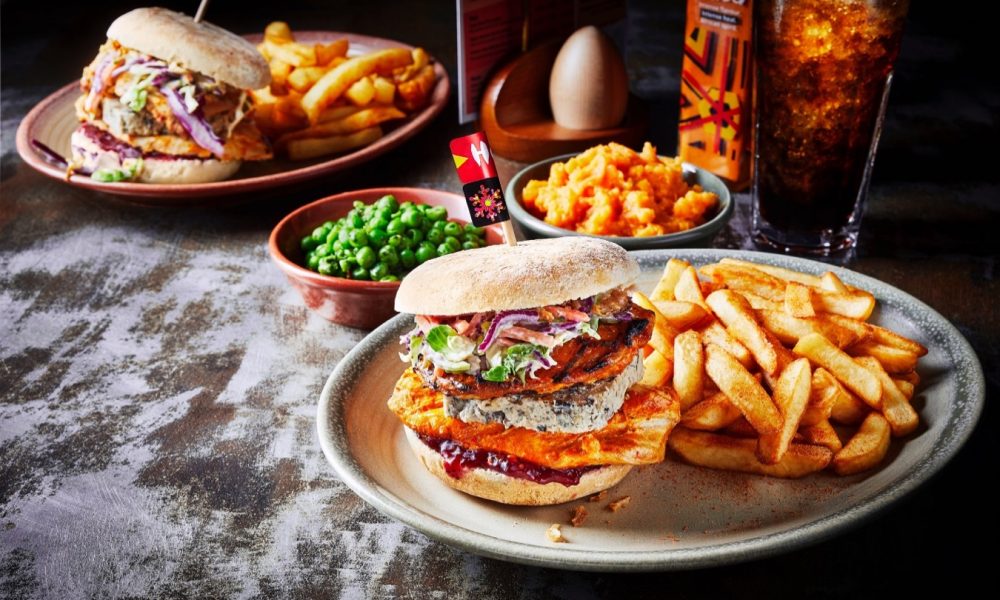 Inside a Bolo do Caco bun you'll find a PERi-PERi chicken breast and thigh with a classic cranberry sauce, a rich and creamy mushroom and chestnut pate, crispy onions and a delectable winter slaw.
I mean that sounds kinda weird but I'm sure Nando's know what they're doing. It looks spectacular from the promo pictures as well – not sure if I'm gonna be able to fit it all in my mouth to be honest. Might have to use a knife and fork and cut it up.
The burger is gonna cost £9.25 on its own, £10.95 with one regular side and £12.65 with two regular sides and it's available from tomorrow December 1st. In case you're wondering as well, Mzansi is a popular slang word for South Africa in the Xhosa language, which is one of 11 official languages of South Africa. Not sure why they chose to use that for the name of a Christmas burger, but hey Merry Christmas I guess.
For more of the same, check out how to get a free quarter chicken from Nando's. Legendary deal.