Upon waking up today and wafting through the hazy smoke of some random dude's wake'n'bake session on my sofa, I logged onto Facebook and saw someone had posted a status claiming that Nando's were soon to start delivering their chicken goodness nationwide. I, like a fool, fell for this, promptly asking the dude who posted it for the full scoop because news that Nando's are about to start a delivery service is better than Christmas and your birthday and a brand new Easter egg all rolled into one.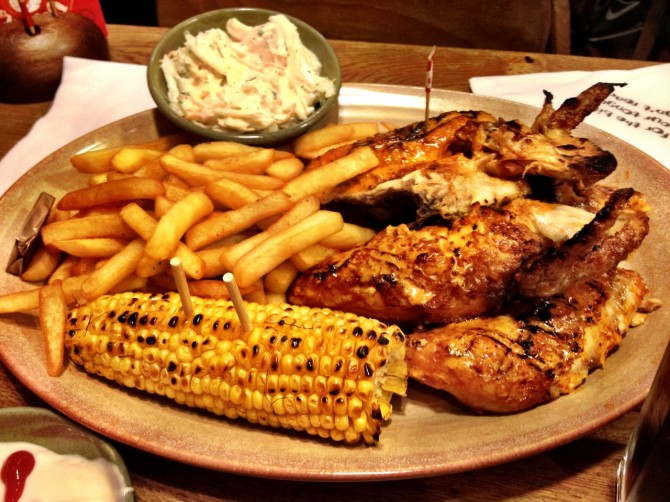 But it wasn't true – sigh.
Turns out the dude who posted it does so twice a year in an attempt to troll hungover folk on a Sunday. BUT, and this is a big motherfucking but, after asking Google if Nando's delivered I came across the following from Nando's official website:
Do you deliver?

Although we can appreciate your nearest Nando's may not be on your doorstep, or it might be a little bit cold outside, or you are suffering from a severe case of man-flu – we do not offer a delivery service nationwide. We are currently running a delivery trial in select number of restaurants using a company called Deliveroo.  Deliveroo is our only authorised delivery partner and we cannot accept any responsibility for the quality of the food or service provided by any other non-authorised delivery companies that may deliver our takeaways without our permission.
Now to me that sounds like Nando's are testing out a delivery service which could lead to a full on Nando's-to-your-door-hungover-Sunday service in the near future. We can only hope. We can only pray.
Read Next: Man Finds Chicken Brain In His KFC (Photos)
Until then, Dixies it is.