Nando's may very well be one of the most popular restaurants in the UK for reasons that I still can't comprehend and whilst their chicken might be perfectly acceptable, I've often thought that their chips leave a bit to be desired and were kinda bland and flavourless, despite the addition of that peri peri dust.
Featured Image VIA
Well guess what? I was right, because it turns out that Nando's don't even source their own chips but just use McCain oven chips, which whilst aren't exactly awful are hardly comparable to restaurants that actually spend some time preparing their chips/fries in a unique style.
The revelations came courtesy of a former Nando's employee who was interviewed for a piece in the Leicester Mercury:
The chips served at Nando's are actually supplied by McCain.

So you could recreate part of the Nando's experience at home quite easily if you wanted to.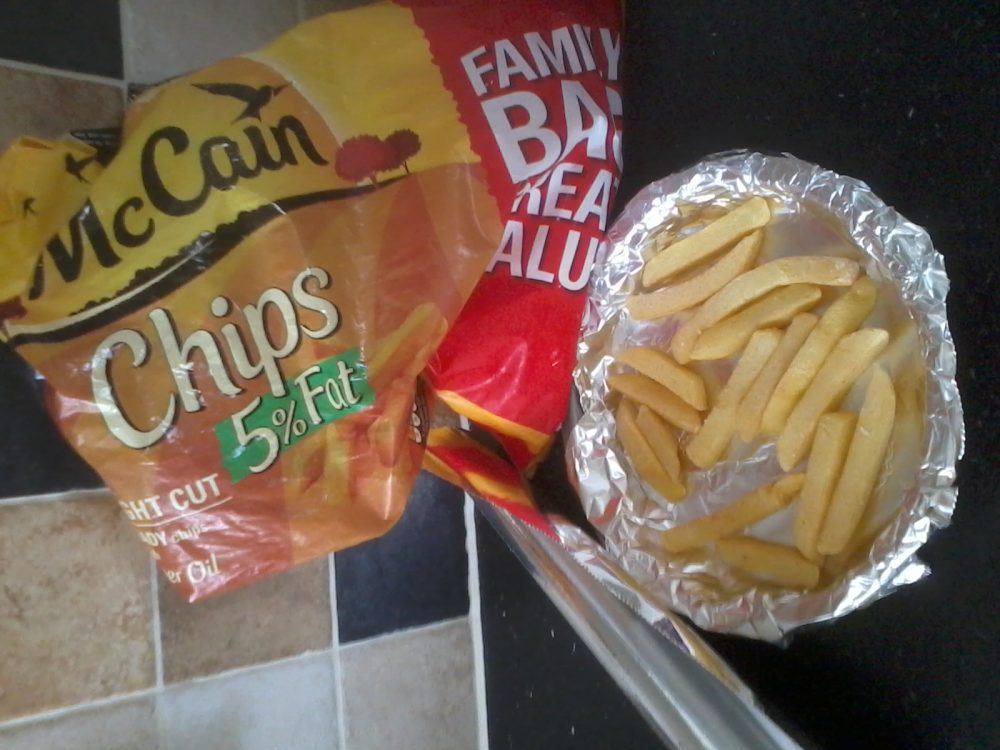 I mean anyone could just say this, but the news was also then confirmed by a Nando's spokesperson:
As per standard industry practice, some of our non-meat items are delivered frozen, such as our hugely popular chips which we developed in partnership with McCain and are exclusive to Nando's.
Damn, guess it's true though. Not sure about them being exclusive to Nando's though as like I said before, now that I know they're coming from McCain, I can definitely taste them when I think about it and they're pretty much exactly the same. Maybe I'll just get the chicken and macho peas next time or something and save the fries for when I get home.
If this has left you disheartened with Nando's though, check out their new halloumi fries. They look absolutely delicious.