It's fair to say that tensions are running high in the build up to the England Scotland match tonight in Euro 2020, but I don't think there's any excuse for what this one Scottish fan was up to in Hyde Park yesterday.
Featured Image VIA
The Scottish fans have descended on London ahead of tonight's 8pm kickoff at Wembley and it seems like they've been enjoying themselves a wee bit too much after one of them was pictured being escorted out of Hyde Park yesterday wearing absolutely nothing and holding a kilt. I can understand getting excited about the game but that seems a bit much? Not sure what I would ever be so pumped for that I would take off all my clothes in a public place in the middle of the day for. Or what the guy was even trying to achieve by doing that? Maybe I'm just not hardcore enough though?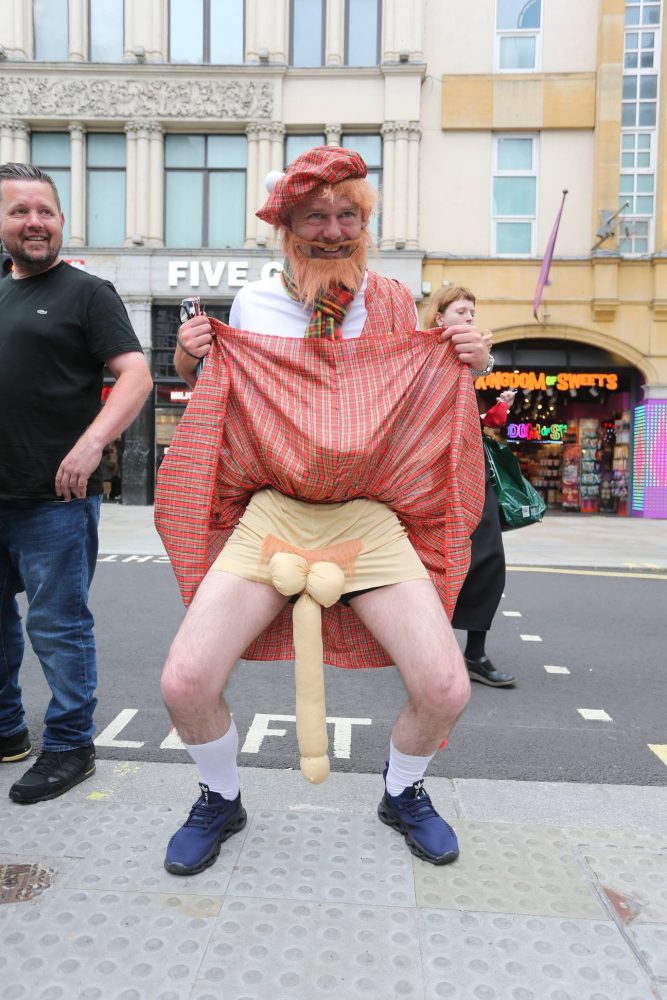 Anyway, only 2500 tickets have been allocated to Scotland fans for the game, but it's estimated that 22,000 of the jocks have come down to London to get pissed up and watch the match in Hyde Park. Obviously that's a bit stupid because of Coronavirus etc, but England V Scotland in a major tournament only comes around once every 25 years if that so I guess you've gotta make the most of it, even if they're going to get dicked. Enjoy it bhoys.
For more of the same, check out this naked woman in Florida going on the rampage and destroying a steak house. Different energy.