I reckon if you're sunbathing naked and messing around on your laptop, then one of the things you probably want to happen the least is for a wild boar to run up and steal it, but this is sadly exactly what happened to one unfortunate guy at Teufelssee Lake in Berlin.
Images VIA
Actress and life coach Adele Landaue caught the craziness on her camera, saying the following about the incident: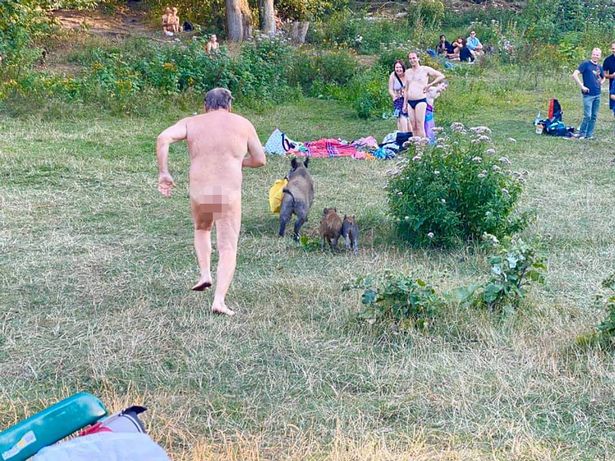 I was sitting on the grass when I saw a wild pig stealing pizza from somebody's rucksack while they were having a swim.

I thought it was really funny and I decided to grab my mobile phone and take a picture, I wanted to send it to my daughter in Los Angeles so she could show it to my granddaughter, who is aged two.

I don't think she would have ever seen a wild pig and I wanted her to see what they were doing here in Germany.

Just as I picked up the phone though to take the image, suddenly another wild pig ran into view with its piglets following and carrying a yellow bag in its mouth.

It was being chased by a man who was as naked as the day he was born.

The wild pig had stolen the bag, probably hoping that there was some food inside, but there wasn't, it contained the man's laptop.

But the pig didn't know that and was determined to make it to the nearby woods.

The man was determined to get the bag back, because it had his laptop in it, and after chasing it around the grass, he then followed it into the woods instead of stopping at the edge.

Everyone was standing around wondering what would happen, and then suddenly the man emerged with his laptop, and everybody started cheering. It was a really great moment.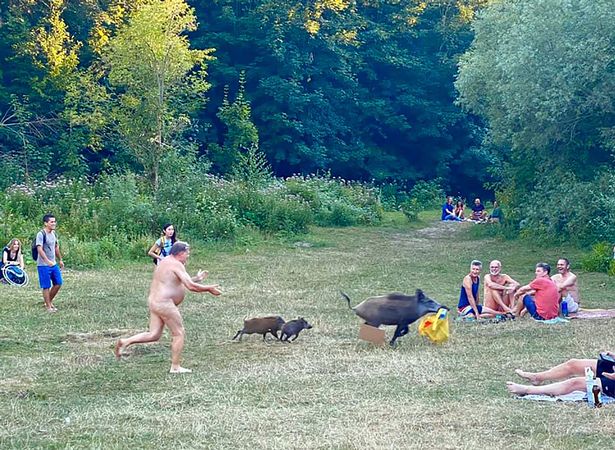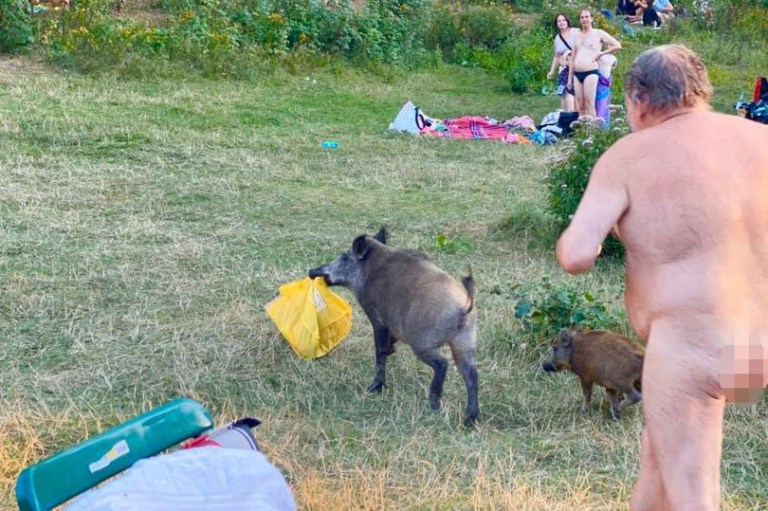 Lol – that does sound like it would be a really fun moment and everyone in Germany and Berlin in particular is so chill that I doubt anything like this would even ruffle their feathers in the slightest. Would be a way different story if this happened somewhere over here, right? Can imagine the guy going to jail or at least getting cancelled.
For more of the same, check out this naked man falling from a balcony after his lover's husband came home too early. Whoops.