Unflattering life-size statues have been popping up in major U.S. cities this week, showing Trump in all his naked glory.
Featured Image VIA
The first was spotted earlier this week in Union Square, New York, much to the delight of passersby. In particular, people were poking fun at the teeny-tiny representation of his dick (which has been a topic of speculation in the media) as well as his dimply, cellulite physique. The statue came with a plaque that read, "The Emperor has no balls." Lol.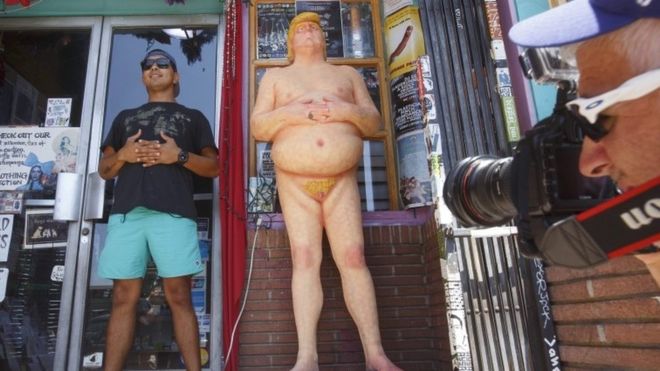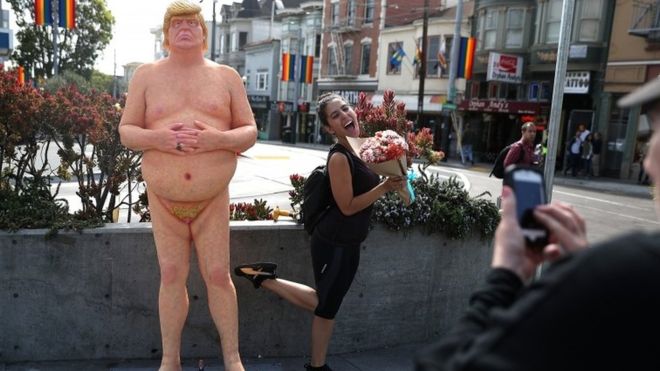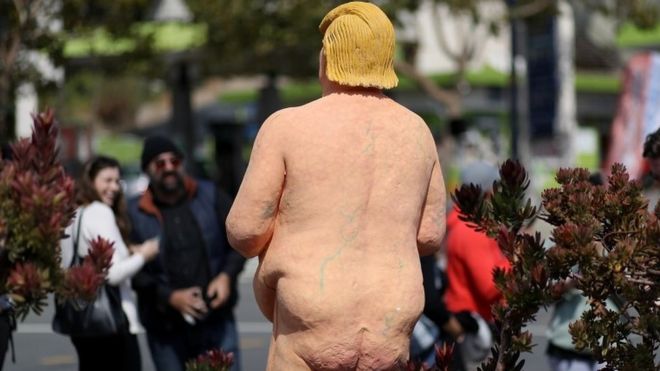 Although New York's department of parks and recreation soon sent out wardens to rip the statue from its base and smash it to pieces, four more similar statues appeared in Los Angeles, San Francisco, Seattle and Ohio.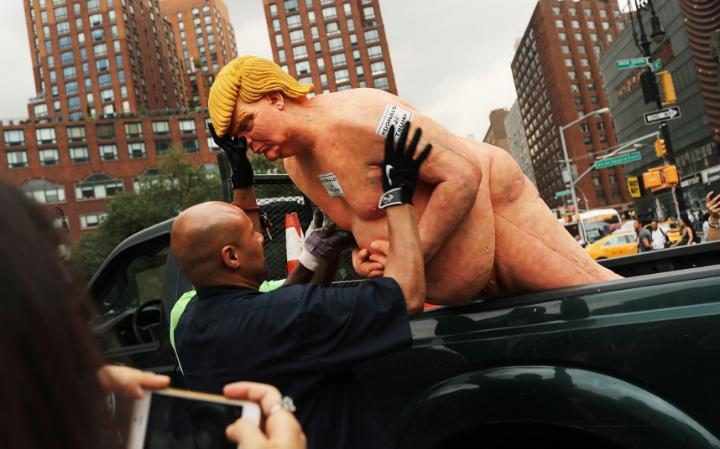 Even though the New York authorities did their best to destroy the evidence, onlookers certainly saw the funny side. Ruth Cordero, a 42-year-old Coney Island resident, said:
It was funny! Why did they tear it down? They should have left it so people could enjoy the view. Whoever did it, I commend them. They got their point across.
Images VIA
That they did. Anarchist group called INDECLINE later claimed responsibility for the project, saying it took a Vegas-based artist called 'Ginger' about four months alone just to get Trump's penis area and "constipated look" just right.
As said, the statues might be taken down now, but their legacy will forever live on in the form of hundreds of selfies circulating on social media.
This isn't the first art project to completely rip into Trump. Earlier this month someone built a wall around Donald Trump's Walk of Fame star. People just love to hate this guy.