Kenya yesterday witnessed its worst terrorist attack ever in the form of a massive shoot out taking place in the Westgate Mall, Nairobi. Over 39 people have been killed and hundreds injured with hostages still being held as the Kenyan military try to neutralise the situation. The attack was carried out by al-Qaeda-backed terror group Al-Shabaab who claim it was a response to military presence in Somalia. This is a result of a string of kidnappings and violence near the Kenya-Somalia border.
New York Times photographer Tyler Hicks was actually in the mall when the shoot out began and managed to capture these images:
WARNING: SOME GRAPHIC PHOTOS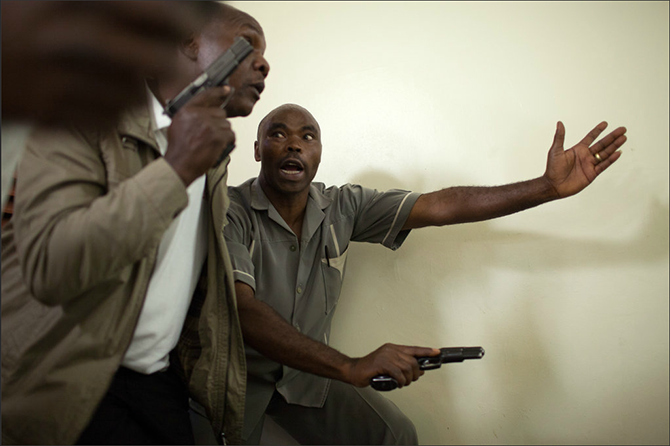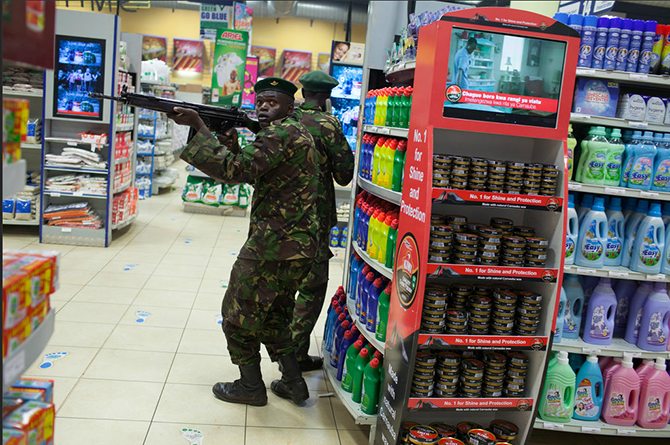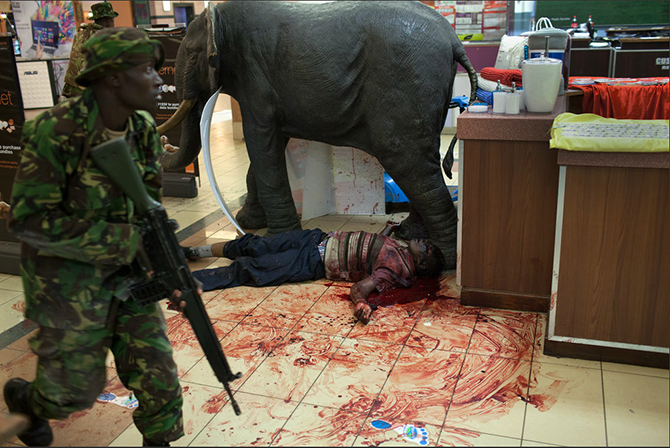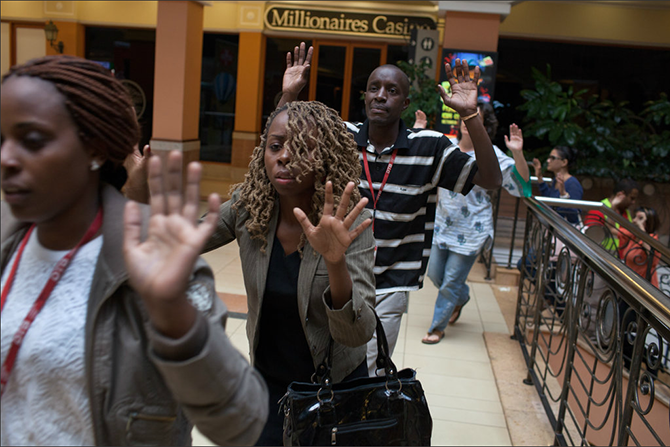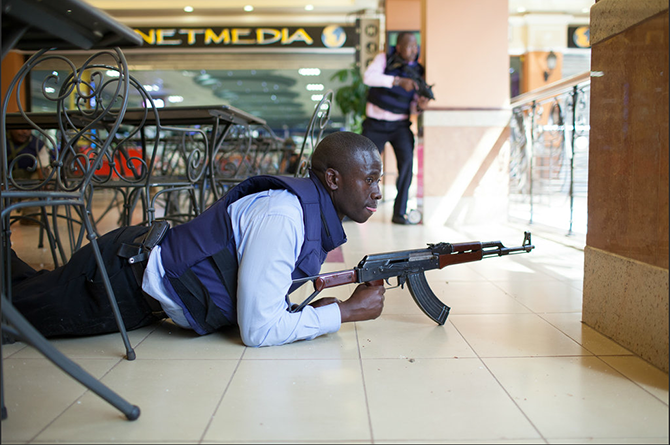 The gunmen entered the shopping centre at 12 noon throwing hand grenades and firing pistols. Hicks was picking up photos from a nearby framers in the mall and stayed with the Kenyan forces for the entire Saturday during the attacks. The result is a photographer not scared to risk his life for the world to see what these situations are really like.
Read More:
Russell Brand Kicked Out Of GQ Awards For Embarrassing Hugo Boss (Video)
Never Before Seen Pictures Of Hitler In Colour