Naked cleaning seems to be one of the biggest new business ideas out there as more and more people seem to be offering this service, presumably because they can charge a whole load of money for minimal effort essentially – presumably only as long as they're OK with some pervert salivating over them the whole time though.
Featured Image VIA
The latest woman to launch her own variation of this is 35 year old mother Claire O'Connor, who decided that her job as a hotel cleaner wasn't quite cutting it and she could make a lot more money through starting her own naked cleaning company called Fantasy Clean. Her 39 year old husband Rob wasn't initially on board with it, but presumably after he heard how she could make almost £700 a day, he was a lot more into it.
Here's what Claire had to say about her decision: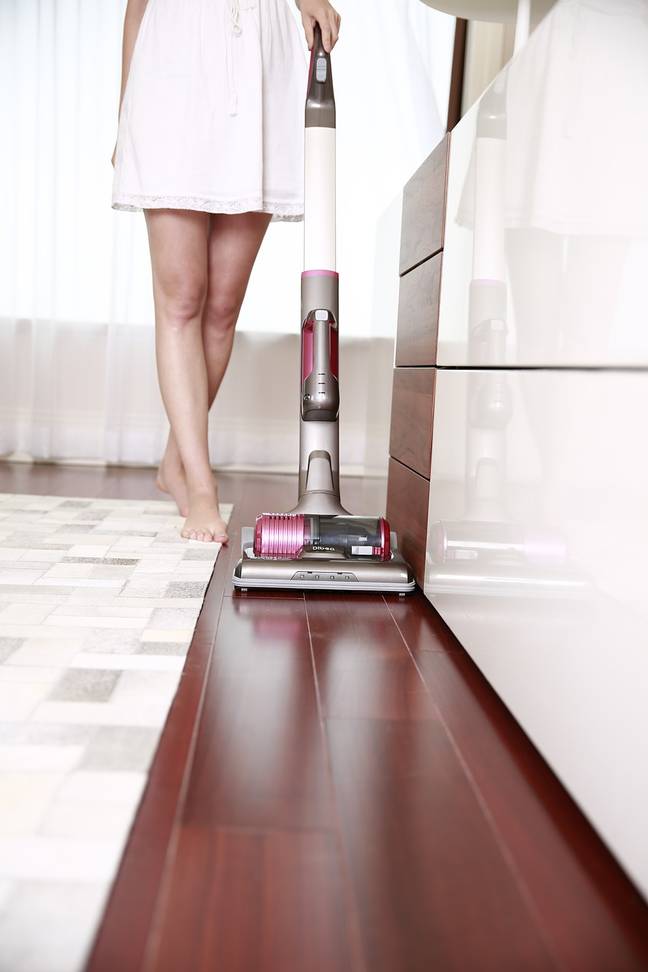 It's still early stages of getting it going. I thought why not try something different? I thought someone will enjoy it.

I'm quite outgoing, I'm not a shy kind of person. It might be kind of awkward the first few times, but the more you get to know the client, the more it will subside.

It will be domestic cleaning with one cleaner and one client in the house, obviously no going outside.

There will be no funny business, no touching, no taking photos, no extras, just going in, doing your work and leaving.

Rob's on board, he is fine with it; he knows what kind of person I am. I am a little bit crazy and he knows it's not to do with that kind of thing.
Hmmmm. I mean it sounds like a nice idea but when she's naked in a house with some weirdo who knows what could go on? He's probably not going to rape her or anything no, but all he needs to do is start jerking off or doing something else creepy and it's gonna make the whole situation untenable and I doubt there's even anything that could be done about it if she went to the police or anything.
From the way she's talking as well, it doesn't even really sound as if she's even had any clients yet, so would love to see how she's feeling about it a couple of months in. Probably not the same way, despite the plethora of cash she'll be sitting on.
For more of the same, check out the Naked Cleaning company doing it nationwide already. Told you it was a thing.