It's been a while since we've had one of these gross stories about someone finding something they shouldn't find in their supermarket produce, but it seems like they're still going on even despite the pandemic.
Images VIA 
Today it's the turn of 26 year old Macala Large from Norwich, who was feeding her son Arthur Smith an Asda Little Angels Organic Pasta with Chicken and Mushroom meal when she discovered what could only be described as a 'decapitated creature's head' at the bottom of the pot. Thankfully Arthur didn't end up ingesting it, but obviously Macala wasn't too happy about it.
She claims that she's received no explanation from ASDA despite reporting it to them all the way back on September 14th. Here's what she had to say: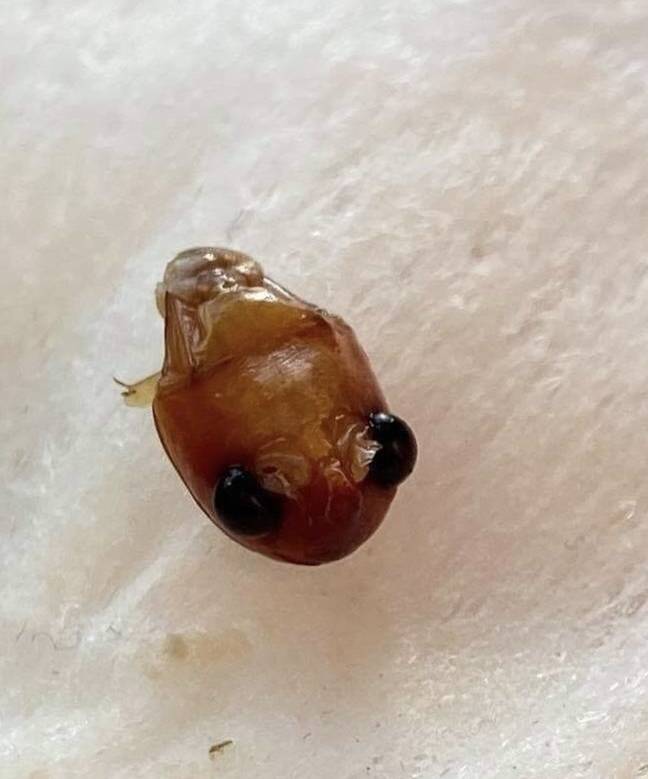 I was disgusted – so many things have gone through my mind – it made me feel sick thinking what it could be.

I was lucky that I was feeding him that particular time as it was at the bottom and he ate the whole thing before I actually found it – he had about two mouthfuls left.

It was hard so I thought it was a dried bit of mushroom – until we cleaned it and saw its eyes.

I was poking it for a little while – I said what is this? My partner looked at it and said 'it's the head of something'.

It looked like it had been broken up – my immediate thought was 'Omg has he eaten the rest without me realising?'

The staff thought it was disgusting and were really shocked – they couldn't believe that it was actually in baby food.

The employee said that because it's actually in baby food, and it's not just a foreign object – it's an animal or creature of some description, that they get prioritised.

They apologised and said how bad it was and that the sooner they get it sent off – the sooner they'll come back as to what it was.

They took it off me so they can do an investigation – it was logged on a computer so they could send it away the same night and it would be received the next day.

Bu instead I got a letter from them saying that they would attempt to let me know what had happened in 40 working days.

After the letter they haven't got in contact with me whatsoever – I've been the one who's ringing them up and chasing them constantly.

I called them again and they said that they'll get somebody to call me back – they didn't have the decency to call me back, they just sent me an e-mail saying sorry we're still investigating we'll keep you updated.

This has made me feel disappointed and sad – it's a massive supermarket and for them not to do something is disgusting.

I've got so many questions – where's the rest of it? How did it get in there? Is it cross-contamination?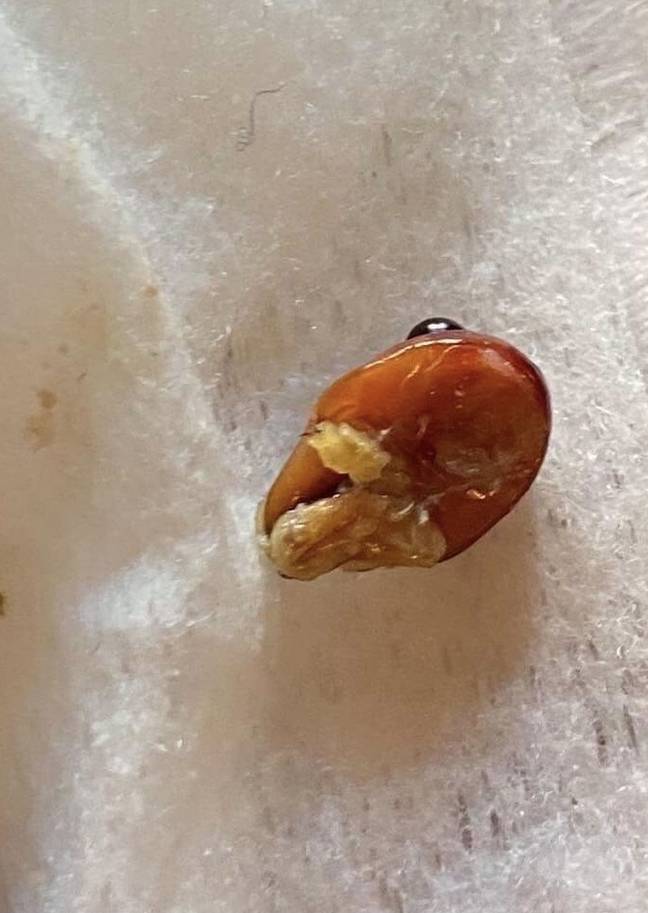 Yeah, I can understand her frustrations but in fairness to ASDA, they did say it could take them 40 days to conduct their 'in depth investigation' and that time period isn't up quite yet. Of course, that's probably just so they can stall for as long as possible and come up with some kind of feasible explanation for how something like this has happened, but I think we all know that nothing they can say is gonna justify this because it's a major screw up. Good luck to both sides in resolving this amicably.
For more of the same, check out this guy who got decapitated after sticking his head out of a train in London. Ouch.