Two customers at Poundworld in Barnstaple, Devon, were roped into a bizarre prank where they were ridden like horses and licked the feet of staff under the premise that they would receive £3000 for it.
Featured Image VIA
The prank was actually orchestrated by an anonymous caller who phoned the store claiming to be from a charity in Ireland and asked staff to close the store for a 'team training exercise' that would require entering two customers into a competition.
The dopey staff members took the guy's word for it and convinced Naomi Desmond, 24, and her mum Pamela, 55, (who has one arm btw) to get involved.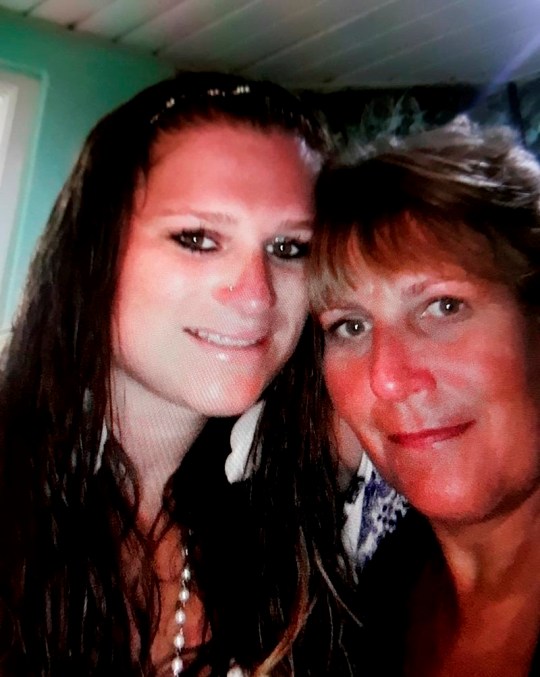 Over the next two hours Naomi and Pamela had string tied around their ears, drawings penned on their faces, water splashed all over them, and were also ridden by staff members like horses and were then made to lick their feet.
Throughout the ordeal the staff had to refer to the two women as 'Ugly' and 'Beast' and in return they had to call the manager 'Beautiful lady' with the promise of £50 each time they said it. The caller also took their details down.
It gets even weirder. After 2 hours the caller said the team exercise had ended and that Naomi and Pamela should go home and await their £3000 winnings. However later that day he called them up and told them to go back to Poundworld to win more money.
The mum and daughter did as he said but when they found the store closed they were made to crawl around on their hands and knees, which they did for half an hour. What the actual fuck?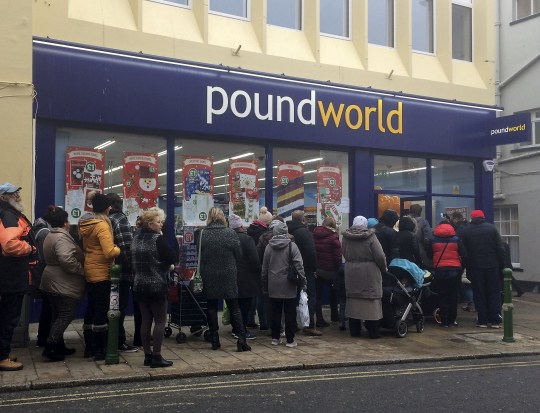 Eventually Poundworld staff called the head office and everyone realised it had just been a big elaborate prank and these poor women licked the feet of Poundworld staff for nothing.
Pamela told The Metro:
At first it was funny – like a game show. It all happened on the shop floor.

They were asked to get on to our backs and they rode us up and down the aisle like a horse race.

But afterwards we felt embarrassed. We genuinely thought it was head office.

I'm disabled so that makes it even worse – and the caller knew.
Naomi added:
We are both too scared to go into Poundworld now.
A Poundworld spokesman said:
We apologise unreservedly to our customers for their experience at our Barnstaple store, which our team also fell victim of.

The incident has been referred to the police and we are assisting them with their enquiries.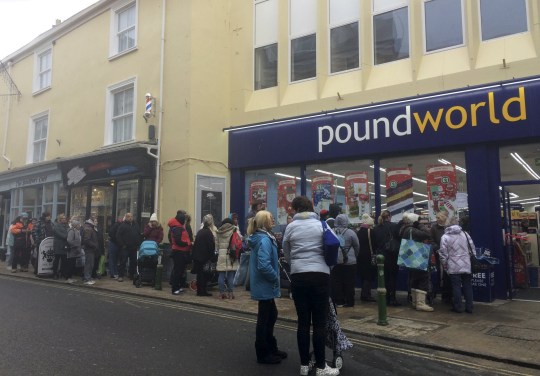 The mum and daughter now want to sue Poundworld, who only offered them £200 for their ordeal. Not quite the £3,000 they were expecting. Clearly this anonymous prankster is an utter loser with too much time on his hands but it's still pretty unbelievable that he managed to dupe all these people into doing whatever he said for two hours. Imagine how many times he had to mute the line just so he could crack up laughing?
Not to mention the fact he had them back outside the store crawling on their hands and knees on the same day. I mean how gullible are some people? Rub those brain cells together for us one time!
For more feet-licking shenanigans, get a load of the psychotic demands one landlord made a uni student in return for renting a free room in his house. Gross.