A Teeside mum says she has been left traumatised by the "aggressive approach" of an Aldi cashier and the "ferocious" speed with which he handled her items on the supermarket's conveyor belt, reports TeessideLive.
Featured Image VIA
Nicola Fuller, 35, from north Yorkshire, was with her three kids when she found herself in a tense confrontation with the 'disgracefully rude' staff member who left her "shaking" with the speed of his scanning.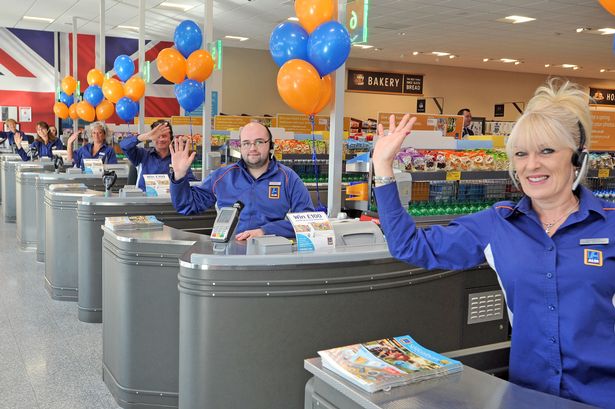 She claims the worker refused to slow his scanning even as food fell from the packing area onto the floor "like a slot machine".
Nicola insists she was loading her shopping "as quickly as possible", but that the worker was taking no prisoners, and "continuously scanning" and "piling the food high". She says she had to "frantically" pack her items to keep up with the cashier.
He could see my struggle and when a tin finally fell, I began crying and shaking.

I knelt to the floor to pick up the food while simultaneously trying to watch my children.

I asked the cashier to please stop scanning through more food and that it felt like he was throwing the items at me.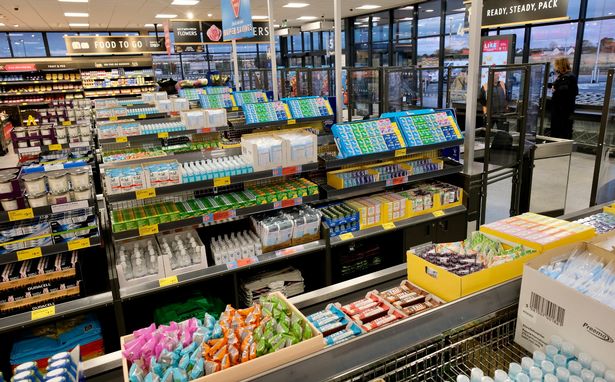 She said his response was "blunt and aggressive", as he said that she "obviously wasn't packing quickly enough". The audacity!
At this point, another Aldi worker swooped in to "diffuse" the situation, before the cashier finally "walked away". Nicola says:
The other worker was very lovely and understanding. But the incident has personally knocked my confidence.

Shopping with three children can be challenging enough without suffering panic and anxiety at the checkout and leaving the store in tears.

I was shocked how someone in customer care could disregard my struggle with no empathy or care whatsoever. It's totally unacceptable.
Welp, you would think that being served by a fast cashier would be a blessing, but apparently not. I'm not really sure why it mattered how fast the cashier was packing, as Nicola can still pack as slowly as she likes. Although to be fair she then risks the wrath of other queuing customers behind her, and she certainly doesn't need the extra stress while already out shopping in Aldi with three toddlers in tow.
Whether Nicola is right to feel like a victim or not, it's pretty hilarious that a newspaper actually ran this story. Maybe she could try Tesco next time?
To meet the Aldi worker who blew £12,000 of stolen takings on drugs and prostitutes, click HERE. All caught on CCTV.