I had completely forgotten Har Mar Superstar even existed – he was kinda big around the turn of the millennium I guess? – but he's back in the spotlight in a big way today after multiple women accused him of sexual assault.
Featured Image VIA
The allegations against Har Mar Superstar – real name Sean Tillman – were first reported by the Minneapolis Star Tribune but have been circulating Twitter for the past couple of weeks. One woman said how at a gathering at Tillman's house he took off his trousers and shoved his penis in her face; another says that he unexpectedly slid his hands down her pants in a crowded bar; and another says that he burst into a toilet cubicle whilst she was in there and tried to kiss and touch her.
All in all seven women have released a joint statement about his actions which you can read below: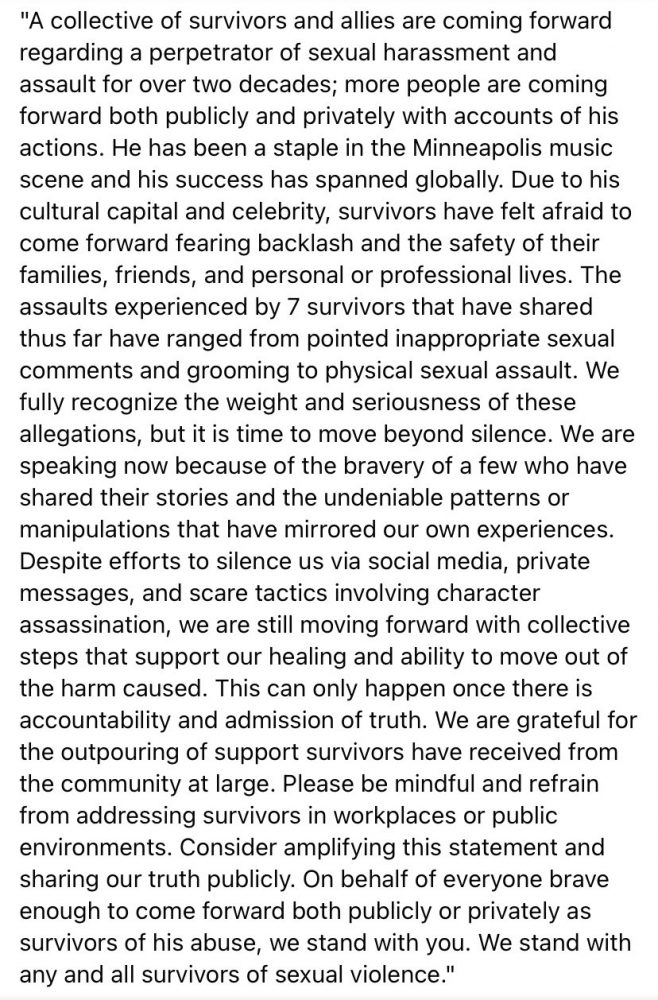 Har Mar Superstar himself has moved quickly to address the allegations, issuing the following lengthy statement: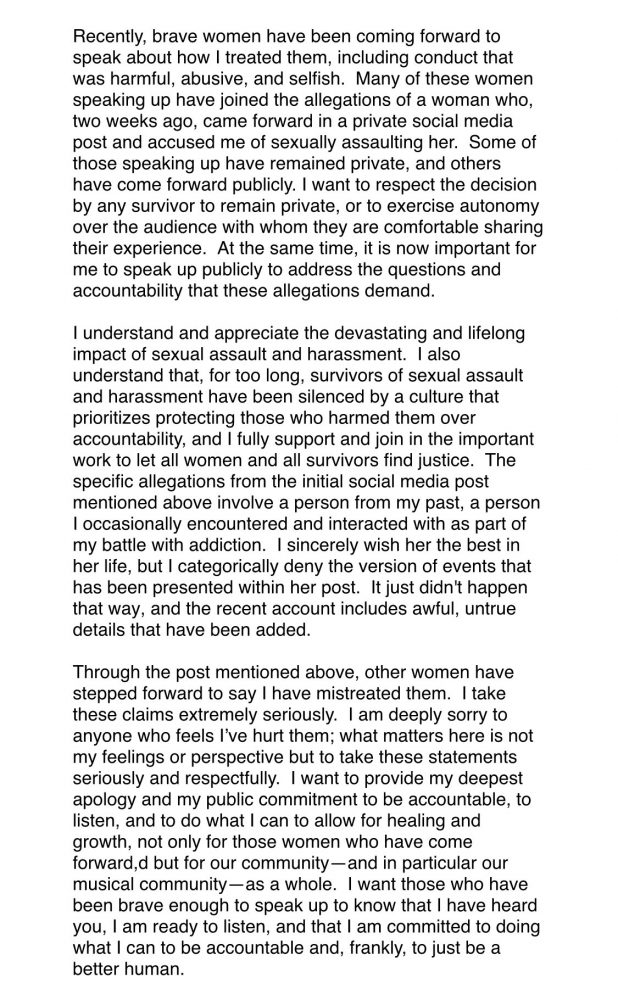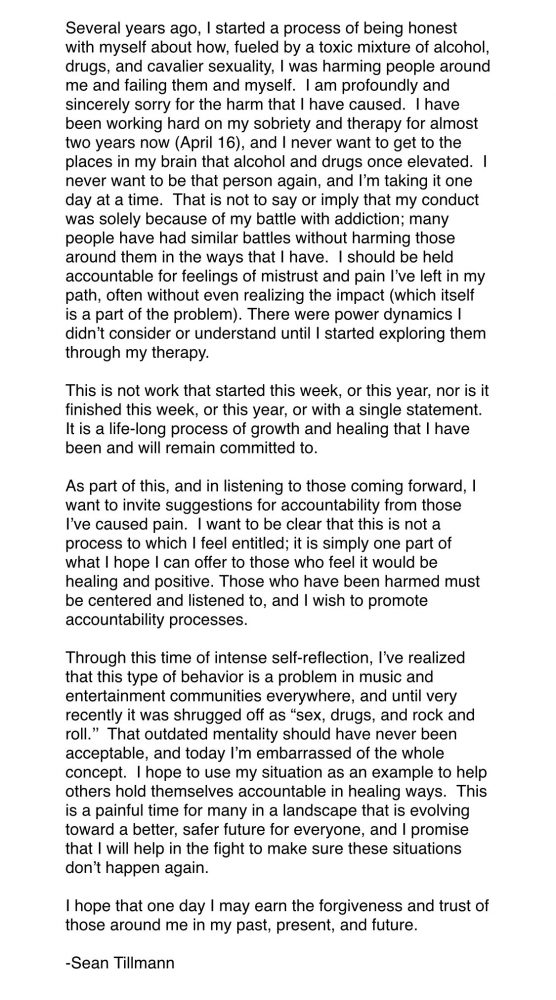 Indeed, it does seem as if Tillman has turned a corner after releasing his last album 'Roseville' a couple of months ago as it told the story of him getting sober and attending therapy after years of partying. However, ironically this was the album which caused the women to speak up as they argued he was skirting responsibility after making no direct attempt to apologise for his actions to them. I don't know if his above apology will be considered ample or not. I guess it's up for the women in question to decide, but at least he's acknowledging his terrible behaviour and made positive steps to try and change it.
For more of the same, check out some of the things people have been saying about Marilyn Manson this year. Awful.