Mr Belding from Saved By The Bell has graduated from the University Of  Tennessee at Chattanooga at the age of 65.
Belding – real name Dennis Haskins – has had somewhat of a successful career by playing the same character in every single spinoff of Saved By The Bell ever, but felt that one thing was missing from his life and that was the college degree that he dropped out of just short of completing. Thankfully, the university allowed him to head back and finish it and now he's graduated.
Check out what he had to say about it here:
As successful as some have said I've been, from the incredible success of 'Saved by the Bell,' other quality acting roles, the books I've written, and even UTC Distinguished Alumni in 2000, there's always been something missing for me–my college degree…
Images VIA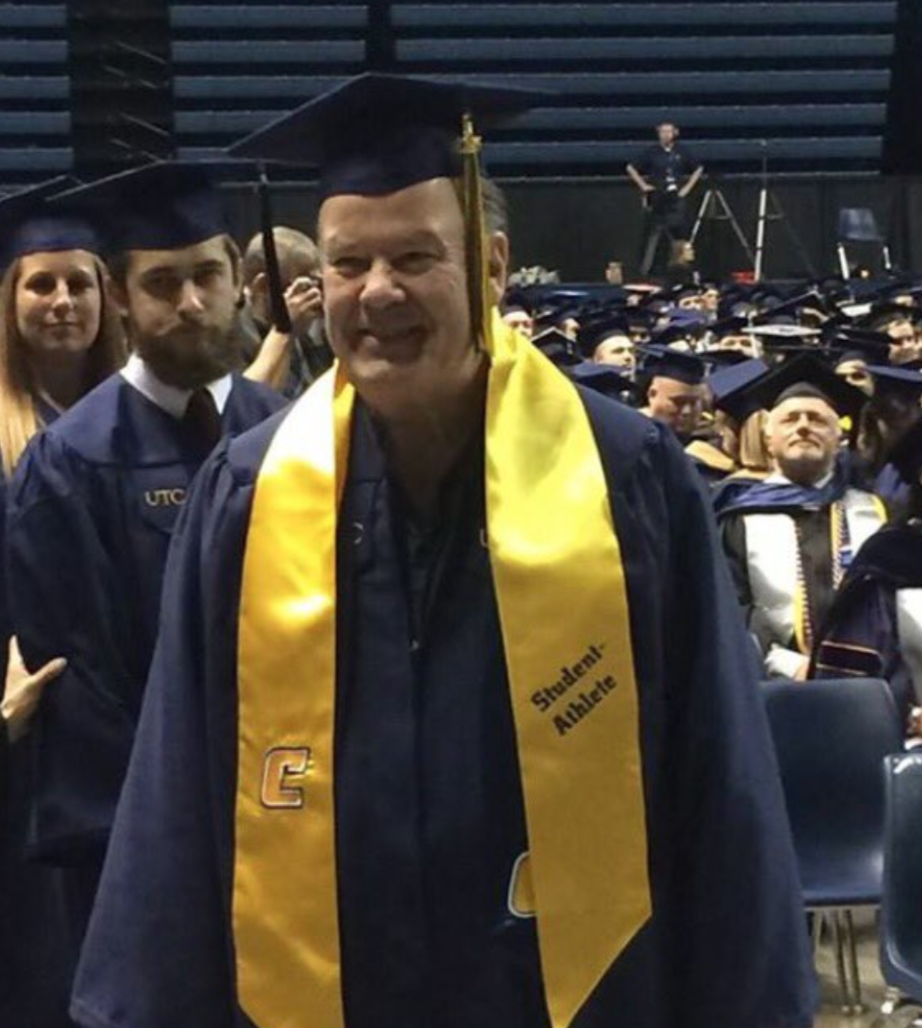 For reasons long past, I left just short of my liberal arts degree in theater. Over the years I've thought about and even pursued finishing that degree. Now, with the forward thinking policies of this great university that I love so much that have benefited many other graduates, I join these graduates in holding my head high having earned my liberal arts degree in theatre from the University of Tennessee at Chattanooga! Go Chattanooga! And Go Mocs!
Well that's just great for him. I'm still kind of sceptical about how successful his career has been but hey, if he wants to finish his degree then I'm not going to begrudge him that. In fact, he's an example to us all. Congratulations dude.
If you want to know what really went down behind the scenes of Saved By The Bell then check out our expose – it's messed up.