I was on a speedboat in Greece once and remember seeing this one little island with just one house on it. I thought my life would never be complete unless I had my own personal house on my own personal island. Well, fvck the house and fvck the island. Flats with mountains on top of them are what's hot now. Just look at this thing – luxury and nature all in one: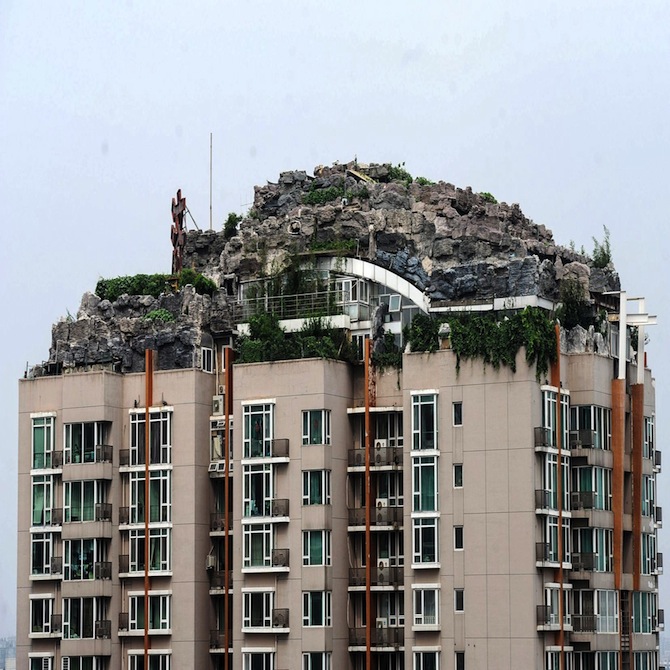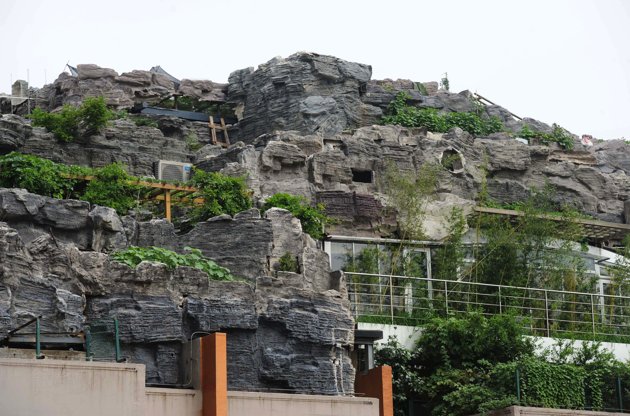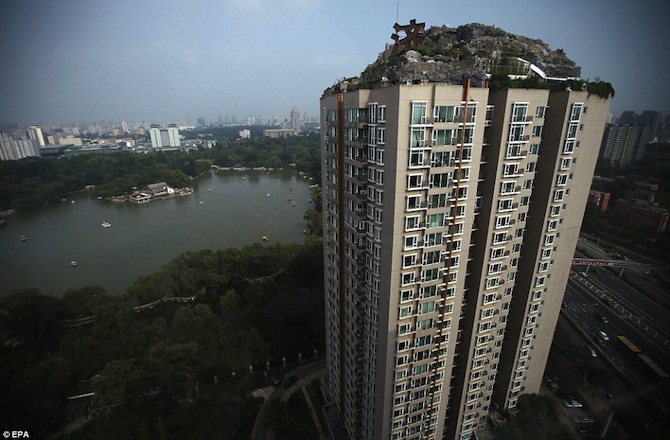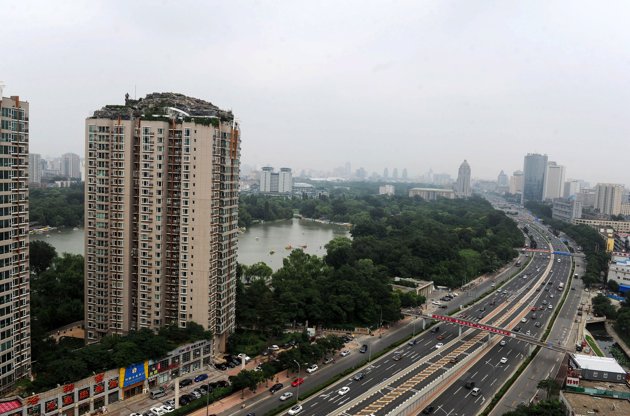 It's a dream come true for Professor Zhang Lin of Beijing, who spent six years building the thing. He wanted a taste of the rural life but didn't feel like finding an actual rural location to live on and so built his very own mountain villa on top of a 26-story block of flats. He built it using fake rocks, real greenery, and he's even had a swimming pool installed.
☛ Next: Beijing's Subway Makes Your Daily Commute Seem Almost Idyllic

The faux-mountaintop covers 1,000 square metres and hasn't exactly gone down a storm with his neighbours underneath. They've complained about leaks and cracks in their homes and worry the huge structure could make the entire block collapse, but still — it's a visual and conceptual 10 out of 10.
Professor Zhang Lin, you've made it. Enjoy your mountaintop villa retirement.