There have been a number of messed up stories about paedophiles on this website, and here's another one to add to the list.
Featured Image VIA
It revolves around 25 year old Kailee Marie Perez and her relationship with her drug dealer 32 year old Nathan Osborne (pictured below) in Muskegon, Michigan. Perez grew dependent on Osborne for sex and heroin and it was this addiction that he managed to use to manipulate Perez into making a sexual video with a four year old male relative for him.
In the video, Perez 'played' with the boy's private parts, although the true meaning of 'played' has never been divulged. I don't really want to think about it to be honest with you, but I'm sure you can assume the possibilities. Anyway, once he had the video, Osborne sold it on to other paedophiles via the internet. Awful.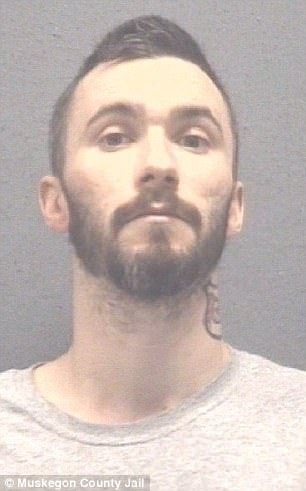 U.S. District Judge Janet T. Neff sentenced Perez to 20 years and a $5000 fine for her crime, whilst Osborne was sentenced to 37 years for distribution of child porn. It wasn't the first time he had coerced women into performing such acts for him either. Hope the dude has a good time in prison for the next four decades. Scumbag.
What makes this story even sadder and more disturbing is that following a psychiatric evaluation, it was determined that Perez had no sexual interest in children and would be unlikely to reoffend if caught. That means that she would do something like that literally because she was so desperate for heroin. That's grim. Don't do drugs kids.
For more of the same, check out what happens when a Russian paedophile gets caught by a paedophile hunting gang. Brutal.