They say that the bond between a mother and her daughter is a special one, but I'm not sure if that stretches so far as to forcing her to sleep with sugar daddies so that the pair of you can afford boob jobs.
Images VIA 
This (shockingly?) is the life that 41 year old Georgina Clarke and her 23 year old daughter Kayla Morris chose to live their lives, with Kayla repeatedly sleeping with old rich men and stripping on the reg so that they can both fund their plastic surgery addiction. Together they've spent around £600,000 on cosmetic surgery and well, take a look at them yourself and see if you think it's money well spent or not.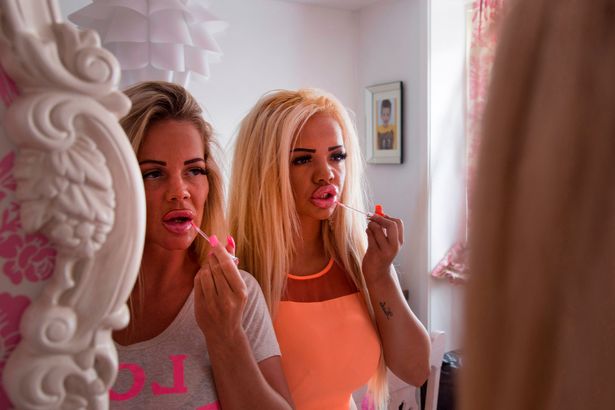 Fantastic. The pair of them were appearing on The Kyle Files (I guess some new Jeremy Kyle show) where it was revealed that Kayla wasn't actually too keen on her mother's actions and was planning to stop funding her mother's addiction and leave her life of cosmetic surgery behind. Here's what she had to say:
I just remember really wanting it wanting to look like Katie Price when I was 11 and my mother actively encouraged it.

It's a lot of pressure on being a young girl nowadays, the whole Kim Kardashian thing, Instagram thing, selfie thing.

And if you aren't secure and happy in yourself, and you have the money then you will go and do them.

But what sort of mother allows her 18-year-old daughter to actually dance and sleep with older men in return for cosmetic procedures?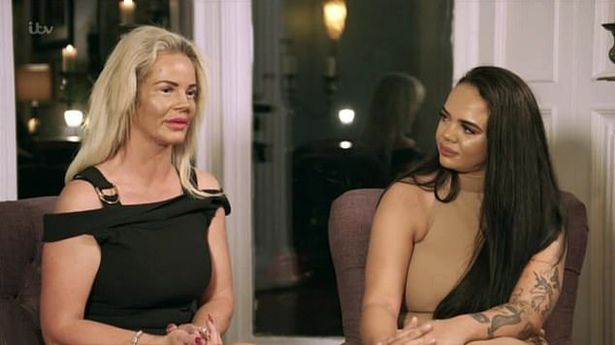 Good question. Needless to say, Jeremy Kyle gave Georgina a rollicking and by the end of the show she realised that she had been a horrible mother and was addicted to cosmetic surgery. Got a feeling it's maybe too little, too late but I guess it's better late than never.
Hopefully Kayla can get over it and live a normal life, but I feel like that ship may have sailed. She's got more chance than Georgina though, who is seemingly so addicted to plastic surgery that she forced her daughter to become a glorified prostitute. That's grim.
For more of the same, check out this woman who spent £10K on surgery to look like a sex doll. Weird.