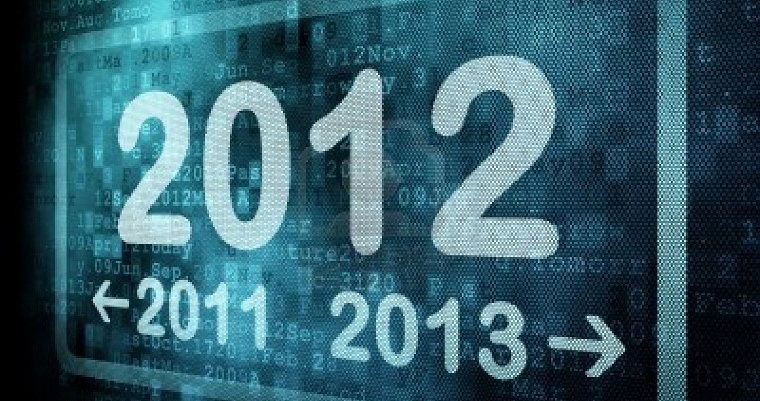 2012 is waning to a close and 2013 is scuttling closer, like a crab chasing after the sea. 12 long months of breathing, sleeping, shitting, pissing, drinking, shagging and giving up your early mornings and late nights just to please the big £ that dictates everything and nothing at the same time. 12 long months that are gonna bleed into another 12 and then another and another until we're all dead or too old and full of dementia to remember who we are and where we came from. It's all shit. It always has been and always will be but we live our lives, finding moments of pleasure and enjoyment on the way, like scattered shrapnel on the pavements, just so we can cope and don't swallow all of the pills or hang ourselves and can refer to these moments of joy when conversing to people we know over a cold pint of bitter so we can appear to be a social creature.
2012 did have quite a lot of shitty parts – like the Sandy Hook shootings, April Jones going missing, Hurricane Sandy, the whole 'End Of The World' so-called Mayan hoax, and Hulk Hogan's horrendous sex tape etc but there were a few good aspects too: Joey Barton fvcking off to France, filthy peado-hands Jimmy Savile dying, the Pope getting down with the broz and opening a Twitter account, weed getting legalised in a couple of states in America, Man City not even managing to get past the Champions League group stages and Aston Villa getting thrashed 8-0 by Chelsea.
☛ More: Villa Got Spanked 8-0 – Here's Some Of The Best (And Worst) Reactions
It often seems that at Sick Chirpse, we don't have hearts. Which is partly true, but there are times when the aroma of life even captures us and we can't help but get in the swing of things and enjoy the good parts of life because, after all, if we were miserable all the time we'd have faces like Ian Beale struggling through a nasty comedown and no-one wants to look like that, do they? And this video has sorta made 2012 seem pretty cool and even had us feeling a bit reminiscent.
So, here it is. The best moments of 2012, in one video. Sit back, open a cold one and enjoy. Looks like 2012 was quite a big one, after all. And is it just me, or had you forgotten about the Olympics, too?
[yframe url='http://www.youtube.com/watch?v=TYopqtXMSwY']
☛ More: 2012 Review: We Hope The World Ends Tomorrow
☛ More: 21/12/12 Isn't The End Of The World, It's All Bullshit