Morrisons have been absolutely smashing it in the past few weeks in terms of bringing out some of the best value meals to the masses and unbelievably they've done it yet again with the Big Daddy Burger.
Featured Image VIA 
Following on from the legendary Big Daddy Breakfast, the Big Daddy Burger is another massive burger that you'll probably need eyes bigger than your belly to even order, let alone finish. It weighs in at a whopping 1lb – that's 4 times the size of a quarter pounder – and will only set you back £3 – although if you want to enjoy it in proper burger style, you'll need to add a Big Daddy Bun on top of that for 50p. And maybe some cheese and bacon too.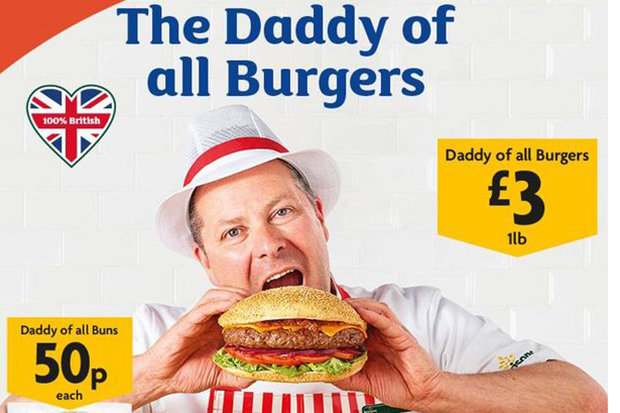 Unfortunately, they Big Daddy Burger is only going to be available this weekend to celebrate Father's Day and you'll only be able to pick one up on the big day itself June 17th. Some random customer has already sampled one though and had the following to say about it:
This burger did not disappoint, very tasty and good value!

The packet says fry for 4 minutes each side, I found that 3 minutes each side then 4 minutes in the oven resulted in a nicely cooked juicy burger.

I hope Morrisons stocks this all year round.
I mean I don't know who this customer is but he sounds like he knows what he's talking about, and the only way your dad isn't going to be stoked about receiving this for Father's Day is if he's a vegan. Make sure you make it happen and throw a BBQ too and enjoy some World Cup action – gonna be a smasher.
For more of the same, check out the Morrisons Big Daddy Breakfast. Seriously can't stop killing it.