It's not often that I head to a supermarket for breakfast but whenever I have done I've appreciated that you normally get pretty phenomenal value for your money and Morrison's are taking this to the next level with their latest offer. 
Featured Image VIA
Cashing in on the success of their Big Daddy Steak – the massive steak that only costs five pounds but is never available – Morrisons have decided to cash in on the name and create the Big Daddy Breakfast which is only £6 and gives you a phenomenal amount of food for what you're spending. In case you can't tell what's included in the meal from the picture above, here's the lowdown: three rashers of bacon, three sausages, three hash browns, two half slices of fried bread, two fried eggs, two half tomatoes, two black puddings, baked beans and mushrooms. Holy moly!.
In case you haven't figured it out, this is one hell of a deal and features eight more menu items than a regular Morrison's breakfast. It's also double the size of any other supermarket breakfast option too. It doesn't look like it's going to be constantly sold out like the Big Daddy steak too as it's just full of standard menu items.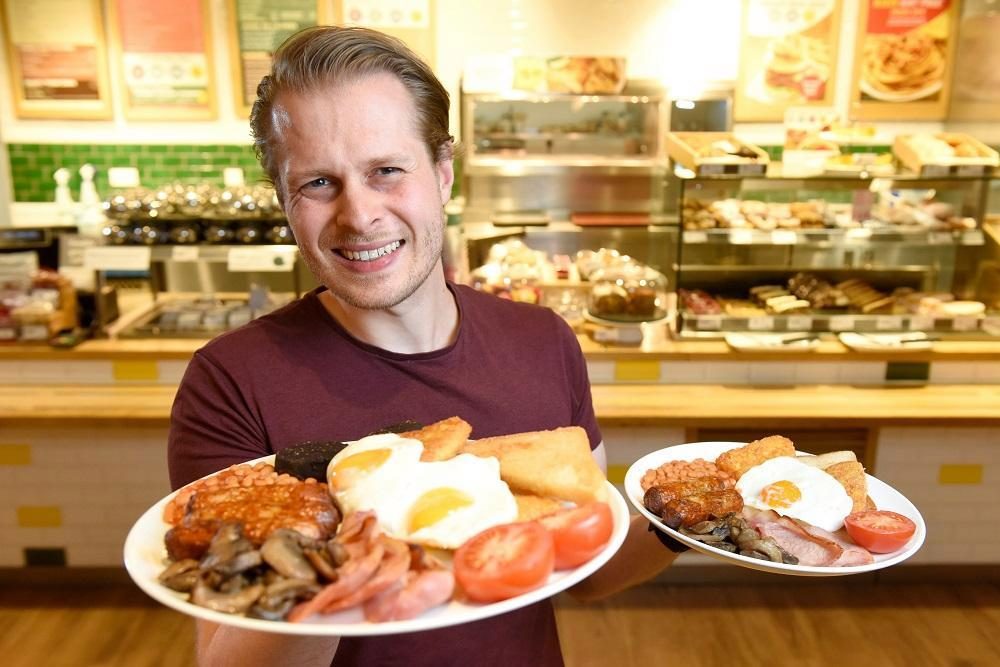 Helen Tordoff from Morrisons said the following about it if you weren't already sold on it:
Our standard cooked breakfast is one of our most popular meals on the menu, but customers have asked for one that's even bigger.

The 'Big Daddy Breakfast' is an excellent choice for customers with a big appetite.
Yeah I might have to head down to Morrisons pretty soon to sample this. Probably won't need to eat anything all weekend afterwards to be honest and that suits me just fine. Exceptional value.
For more Morrisons, check out their Big Daddy Steak. Wish I could get my hands on one.