Morrisons completely and utterly kill it when it comes to special offers and they're constantly raising the bar with the bargains that they're giving us – just when you think they can't get any better they release something even better like this incredible Surf N Turf combo.
Featured Image VIA
Rolled out just in time for Father's Day and let's be serious when we say that this could probably feed a whole family of four, let alone just your dad. The steak weighs 900g – which is pretty much big enough to feed a small family – and then the prawns on top of that are 111g each as well. Basically if you buy this for Father's Day then your whole family could probably eat for a week. And your dad would probably be pretty stoked on it as well.
This isn't going to come cheap though, with the Surf N Turf combo retailing at £20. It's also only available from today until Sunday, so if you're anxious to try it – or feed your family – then make sure you head down to Morrisons ASAP.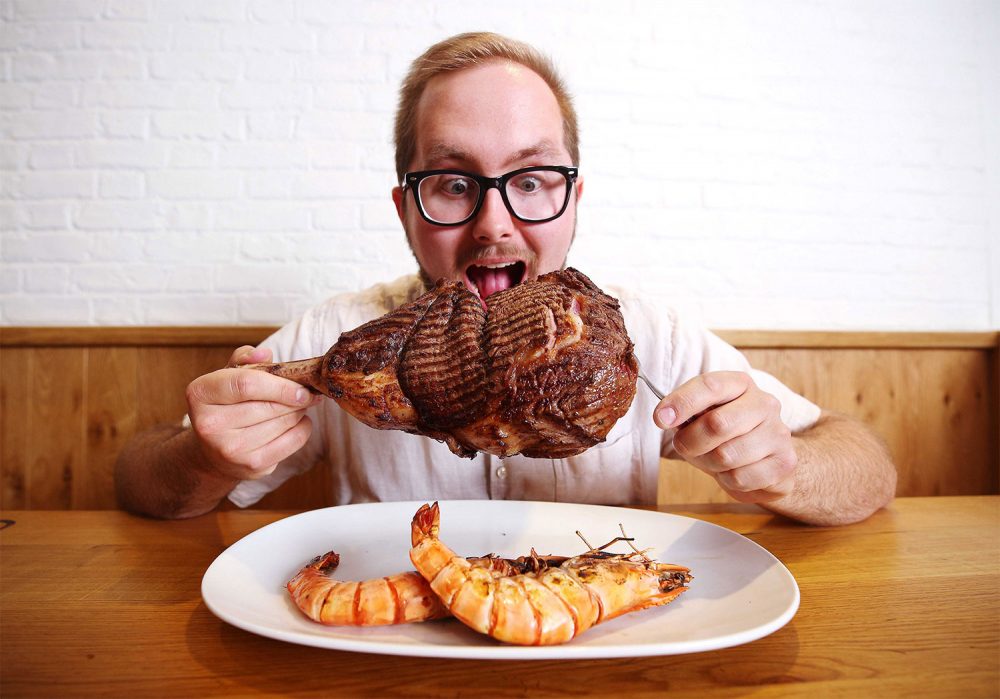 If that hasn't been enough to convince you, then here's Jodie Bolland, Senior Meat Buyer at Morrisons, has to say about it:
The giant surf and turf is our meatiest challenge yet for Dads on Father's Day.

We hope they enjoy it this weekend – whether they're attempting it solo or enjoying it as a family meal.
Was sold already to be honest. What a sick job though – Senior Meat Buyer – definitely something I could see myself doing in the future.
For more of the same, check out the best wine in the world – available from Morrisons for just £7. Wow.