Father's Day is just around the corner and it's always a bit of a tricky one to know how to celebrate, but thankfully there are a number of places out there that are more than willing to twist your arm to try and get you into their establishment.
Images VIA
The latest one of these is Morrisons who have decided to drop the price of their monstrous Big Daddy Breakfast from £6 to £5. That might be around a 15% discount but in reality it's actually only a pound so I doubt anyone is going to be too convinced by the price cut to take their father's there, but I suppose you still have to take advantage of these situations when you see them. Maybe you're just gonna be near Morrisons anyway on Sunday so you might as well pop in and go for it, right?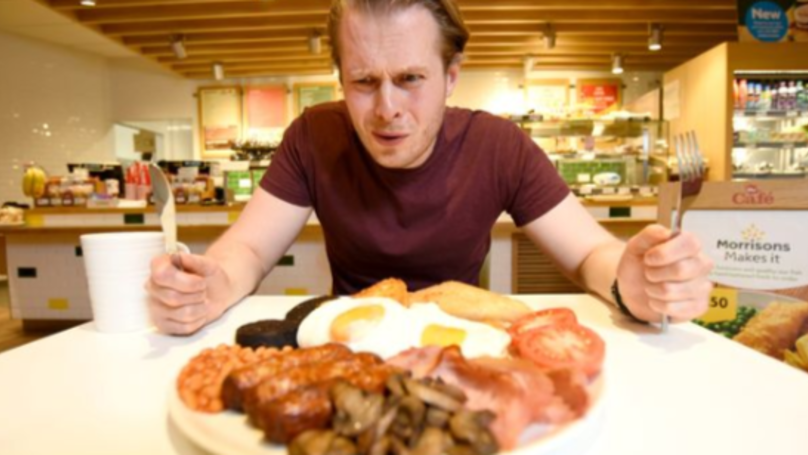 In case you're unfamiliar with the Big Daddy Breakfast (weird), then we'll give you the quick lowdown. It's basically humongous and you get a load of bang for your buck, even when it's £6 – tree rashers of British bacon, three British pork sausages, two half slices of fried bread, baked beans, two fried eggs, a tomato, three hash browns, sliced mushrooms and two black puddings. Serious.
If you don't fancy the Big Daddy Breakfast though, you could always get an enormous Surf N Turf from Morrisons instead. That's really something as well.