Italian actress Paola Saulino, who has travelled around Italy giving out free blow jobs to men who voted 'no' in their recent referendum, has said she is bringing her tour to Britain.
Images VIA 
Last year Paola promised she would blow any man who voted to reject Italian constitutional reforms in December last year, and she stayed true to her word. In fact, she has pleasured over 400 voters so far after completing her 'Pompa Tour' this year.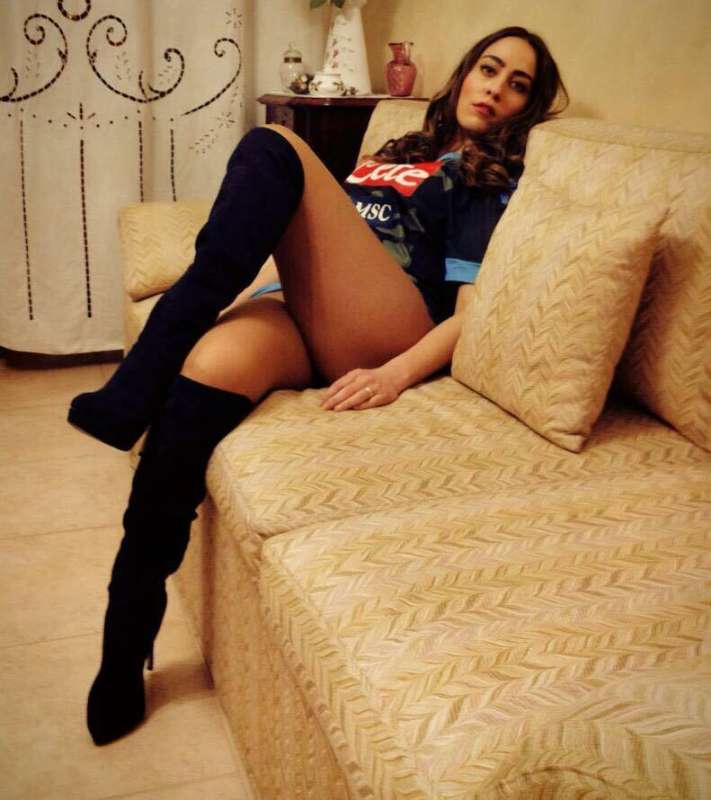 And now she is set to fly to the UK. The only bad news is that you can only apply if you were one of the 162,000 Italians living in Britain who voted her way. Hopefully she changes her mind and applies it to the UK/Europe referendum too. She said: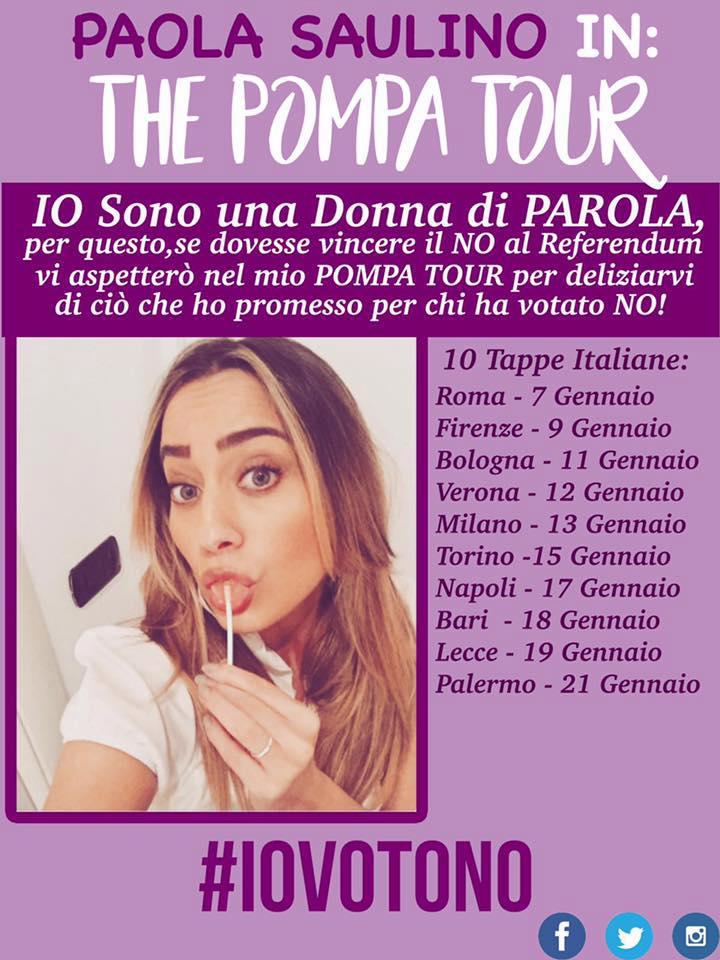 The British Italians who voted 'no' in the referendum are very smart.

For this reason I would like to give the best (sex act).

I think that their energy was important for us.

Thank you guys.

I urge all of them to get in touch.

If enough people contact me, I will plan Pompa Tour number two in the UK.
So if you happen to be Italian and you live in the UK and voted 'no' then send your application ASAP. Who knows, it might even inspire a British woman to do the same.
Hopefully this time round Paola won't get too tired – sounded like the last round took it out of her a bit.