TV Presenter and former Playboy mode, Dana Borisova, has spoken out after a series of naked photos of her in compromising positions appeared online.
Images VIA
The Russian host has said that hackers are to blame for the embarrassing slip-up and that they also managed to delete all of her wedding photos from her account. I guess they were only interesting in the naked shots – I wonder why?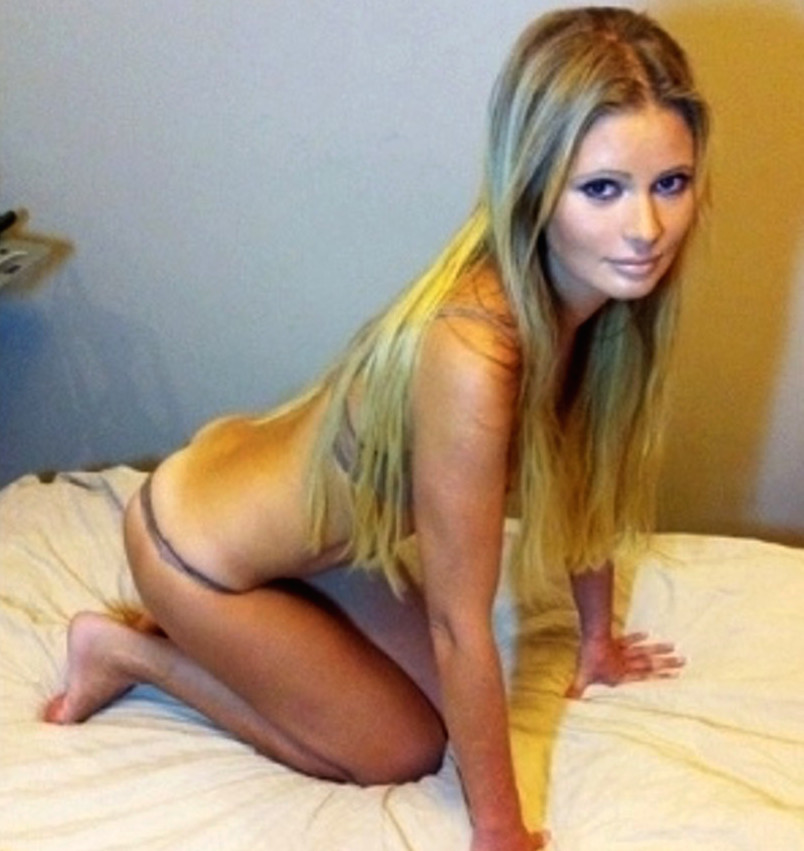 Borisova reckons that her bitter ex-husband might have something to do with the hacking after their not-so-amicable break up back in 2015. She added that she's more upset that photos of her daughter, Paulina, were deleted:
Twice in a row they have deleted memorable photos from my email account twice, now they simply eliminated my account.

The most upsetting part was that I had a lot of gorgeous photos of my daughter saved there that I did not save on any of my computers.
That does suck, obviously, but I'd probably be more miffed about them presenting pictures of my actual asshole to the world. Then again, she was a Playboy model, so maybe she's used to that kind of publicity.
At least she didn't get her sex tape leaked by a bitter ex, because we all know that can end in disaster.