German model Martina Big, 32, has been a regular on Sick Chirpse for a few years now, owing to her enormous set 32S boobs (the biggest in Europe) and the chemical treatments she received to transform herself into a black woman (I guess that's possible these days?).
Featured Image VIA
Well with the Black Lives Matter movement in full force, it was only a matter of time before Martina (or Malaika Kubwa as she's now known – she got baptised in Kenya last year) shared her take on it. Somewhat ironically, she condemns white people for 'exploiting' the black community (via Metro):
Unfortunately, many black people are treated like second class people.

I think it's right that people protest loudly against these grievances because this is the only way to point out the broad dimensions of these abuses and to indirectly exert pressure on politicians and other people in influential positions

Since I became a black woman, I have worked intensively to learn more about the culture and history of black people.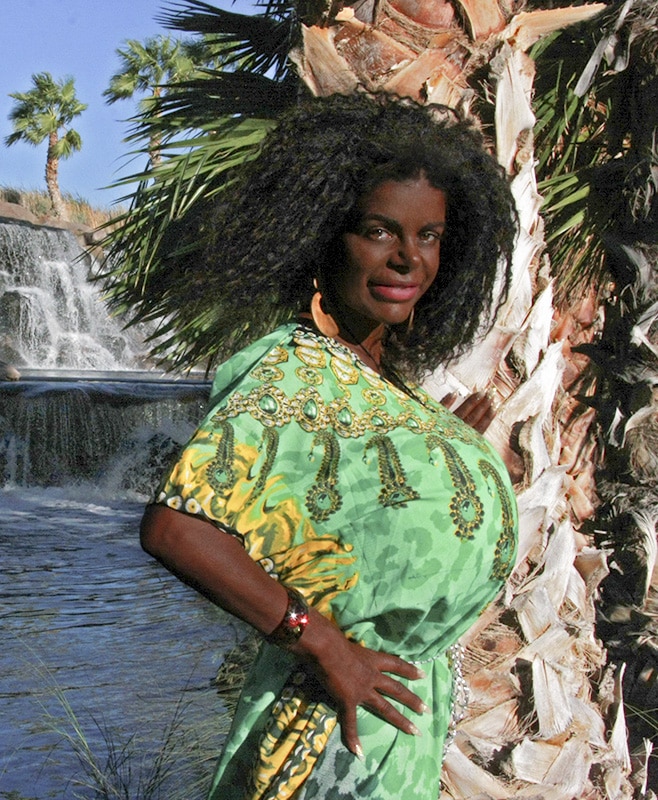 Well I think everyone's on board with that message, but she sorta lost me at "since I became a black woman". Anyway, she continues:
As a former white woman, I cannot sympathise with white people who disagree with the Black Lives Matter protests.

To condemn the black people for just demonstrating against being treated as second class people. It cannot go on that white people lead a better life by exploiting and oppressing black people.
Has Martina joined in with any BLM protests herself? Nope. But she's been very vocal about the cause on Facebook:
I wrote several times in my posts and comments that I found the police brutality and the violence against the Black community intangible and I try to encourage my black brothers and sisters.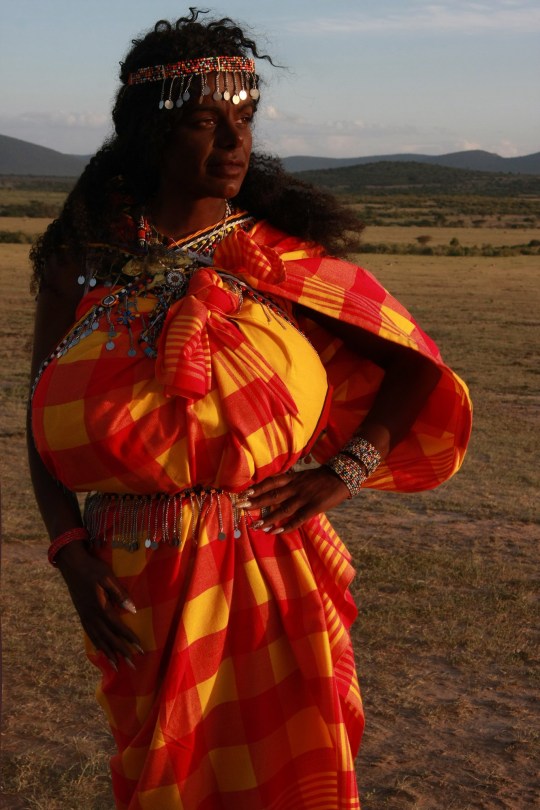 O…K then. I'm sure those comments from a white German who looks like she fell into a coma on an industrial strength tanning bed will be much appreciated by the black community. I mean it's pretty amazing that Martina hasn't been on the receiving end of some kind of Twitter shit storm considering she's basically gone next level blackface.
I mean come on, aside from one being a TV show and the other being real life, what's the difference between Martina and David Blackface Walliams?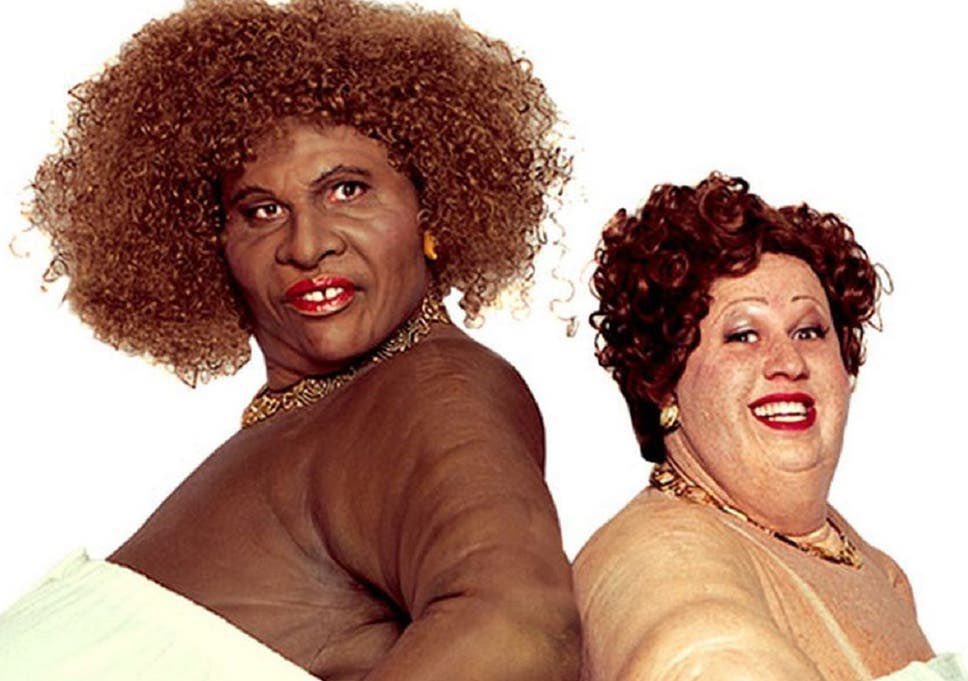 If race was just a skin colour, I guess Martina could be considered a black woman, but it isn't. I wonder if the reason she hasn't shown up to any Black Lives Matter protests in person is because they'd think she was taking the piss if she actually turned up?
I mean she couldn't even convince nice guy Philip Schofield years ago:
Even Phillip Schofield agrees that race realism is a thing. pic.twitter.com/IsenYpUzLM

— BasedDan 🇬🇧🇬🇧👌🐸🐸 (@BasedDan2) June 24, 2020
She's definitely the most tanned person in the world though, will give her that. Couple that with having the biggest fake boobs in Europe and you've got yourself a pretty accomplished young lady. Congrats!
For the transracial white man who says he identifies as a Filipino, click HERE.