Miami resident Courtney Barnes has decided to turn down a future in banking in order to focus on her social media career as the 'woman with the 60-inch ass'.
Images VIA 
Courtney previously took the decision to have three rounds of illegal butt injections six years ago, which has left her with an absolutely humungous behind. Apparently in a desperate attempt to get a bigger butt, she attended an illegal "pump party" where women are injected with silicone substances that are administered by people who have no qualifications. These operations carry the risk of death – is a big butt really that important? Here's her explanation:
I don't know for sure what they injected me with. But when I got it, she said it was like some hydrogel, some kind of silicone that they normally put in gummy bear implants.

It was a risk I was willing to take at the time and I was lucky not to have any complications.

I was naïve and I admit I didn't know what I was putting in my body, but at the time a lot of women in Florida were getting it done and I found a local women who could do it.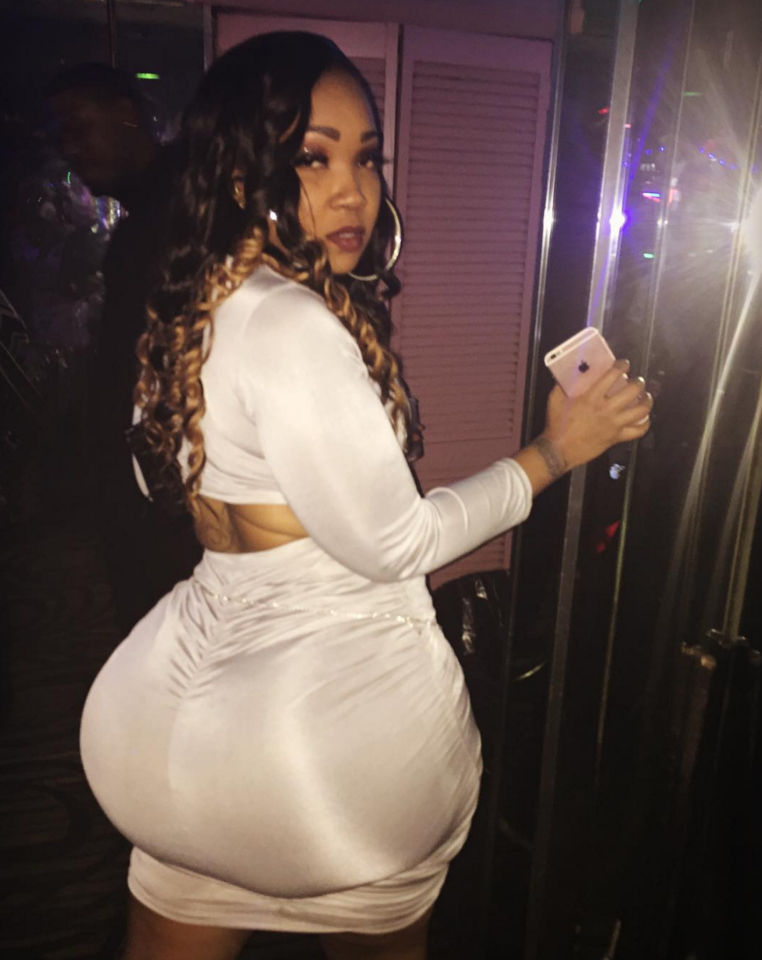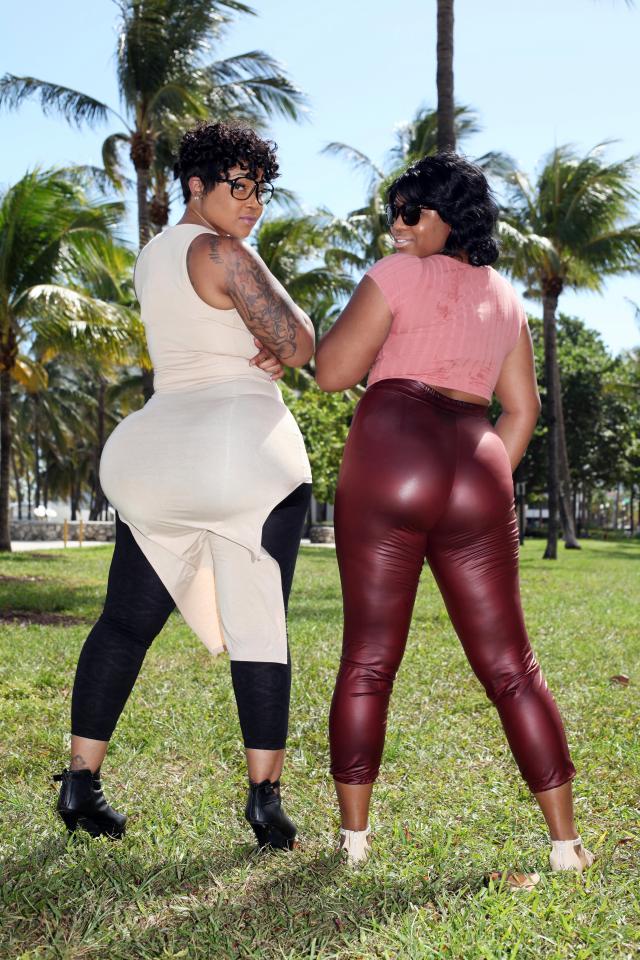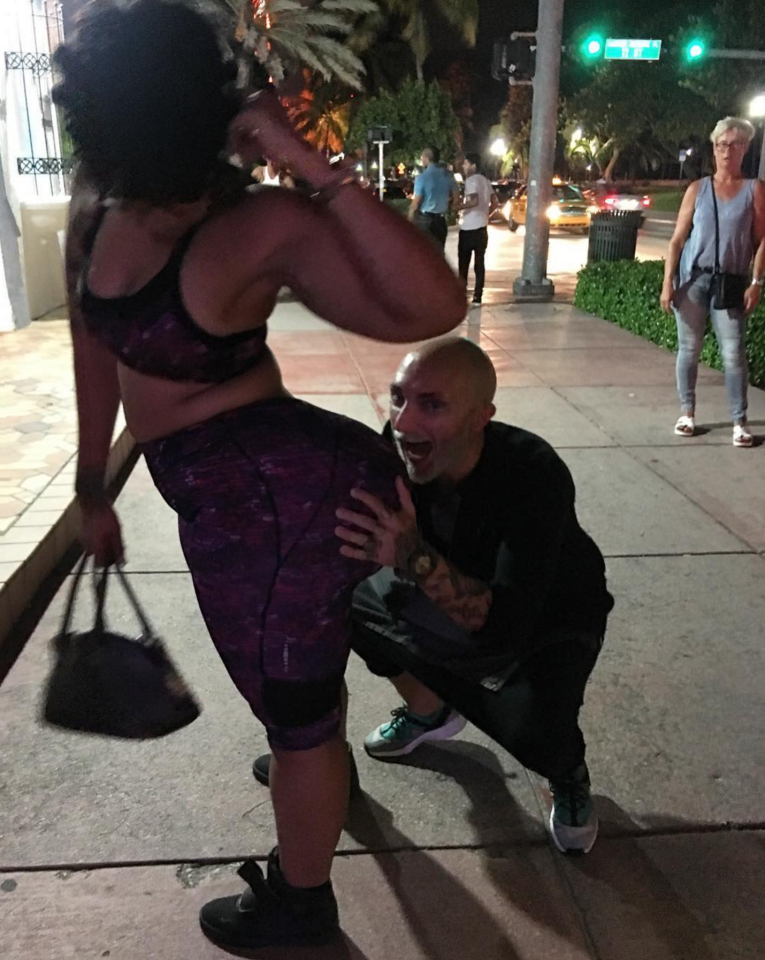 Courtney has been lucky enough not to suffer from any complications, although her friend had to have the filler removed and have multiple blood transfusions.
After a picture of Courtney's 60-inch butt went viral, she's decided to make money from her online persona:
I was working at a traditional office job at that time and so many pictures and videos of me were going viral just out shopping and dancing in the clubs.

That's when I started to model and get myself out there. I knew how to best market myself and the success was almost overnight.

One thing that I did learn in economics is that it's about having a product that people want – and my product is myself right now. My bottom is basically my bread and butter.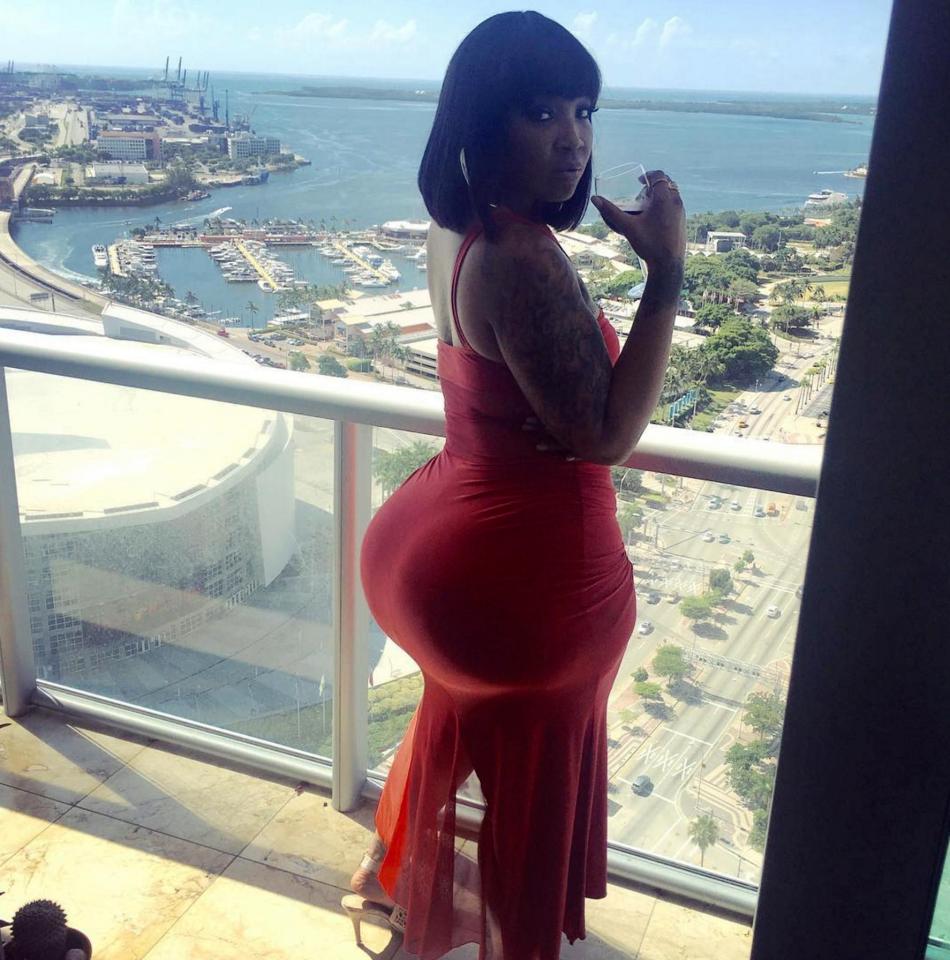 It seems to be working – she's now got 379,000 Instagram followers. It's incredible that these days you can make money just literally by having a big butt. Sort of like a modern day freak show I guess.
Anyway, Courtney is one of the lucky ones, but don't go getting any ideas. Some people don't get out unscathed – like this woman who can literally flip her butt implants. Gross.