A model who splashed $36,000 (£26,000) on achieving the "perfect body" says she's happy with the results as it's massively boosted her fortunes (and income) on OnlyFans and Instagram.
Featured Image VIA
Kazumi Squirts (not her real name) shelled out $20,000 (£14k) on a Brazilian butt lift which has left her unable to sit down.
The 24-year-old Miami native says she's struggled with her body for years, having been told to lose weight by beauty pageant judges as a teenager.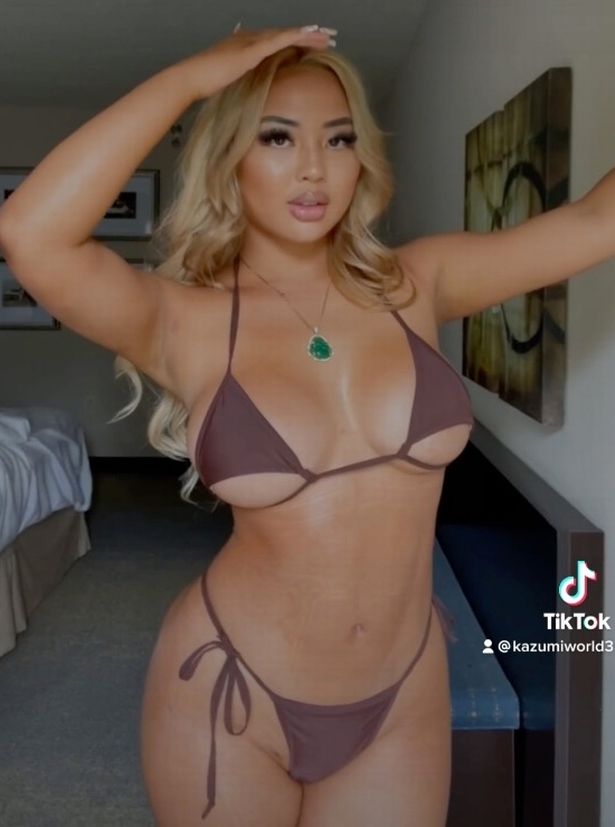 Not to worry though, because since growing up, the model has turned to plastic surgery to achieve her desired look.
She got a boob job in September where she spent $8,000 (£5,700) going from a 34B cup to a 34DD cup. Kazumi also had a BBL, liposuction all over her body and an ab sketch totaling $28,000 (£20,000) – all on the same day!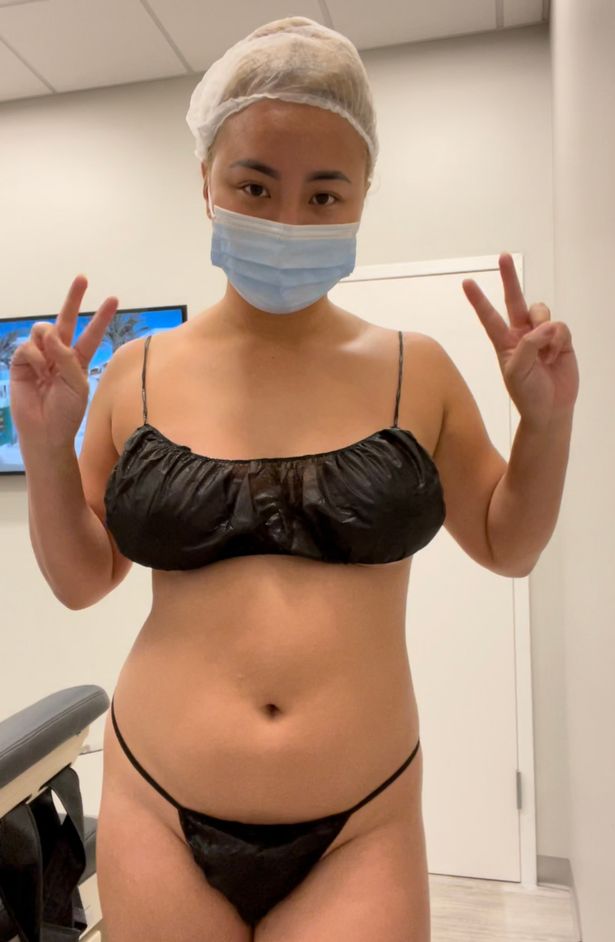 Is her newfound success worth the side effects of not being able to sit down, though? You bet. As she told the Daily Star, you just have to adapt:
I do everything standing up, I learnt how to pee and poop standing up.

Putting any kind of pressure on my hips or butt risks killing the fat so I want to see if I can go a whole year without sitting down.

Getting a BBL and other surgery was the best thing I've ever done and I don't regret a thing.

I made a lot of money on OnlyFans before I got my body done but I'm making even more now.

I've gone from $25,000 (£18,000) a month to having 66,000 fans and earning $200,000 (£144,000) a month.
Well, when you put it that way, maybe it is worth the sacrifice of not being able to sit down for a whole year. Small price to pay when you're earning £144,000 a month posting photos of your brand new butt cheeks. Not to mention the new skill she's picked up – being able to poop and pee while standing up! Wonder how long it took for her to get that right…
In any case, big up Kazumi Squirts for tackling her body issues head on by, um, getting a ton of plastic surgery and proving those beauty pageant judges wrong. Even if it means she can't perform the normal human function of sitting down in a chair for the next 365 days or so. If that's what it takes to own a butt worthy of posting on OnlyFans, then so be it.
Unfortunately Kazumi's IG is private, but I found some of her stuff on other IG and social media pages…
View this post on Instagram
View this post on Instagram
Go follow my TikTok👀
@kazumisquirts1 🇵🇭❤️ pic.twitter.com/nzGZBxDkyw

— Ava Marie💕Filipina Princess🇵🇭 (@TheAvaMariee) August 19, 2021
For the woman who paid a bargain price of $4,000 for her Brazilian butt lift and was left with horrific results, click HERE. You get what you pay for, I guess.