An Italian model who was pictured frolicking topless on a yacht with Princess Eugenie's husband Jack Brooksbank has apologised for 'embarrassing' the royal and says she regrets it very much.
Featured Image VIA
As per MailOnline, Erica Pelosini and two of her bikini-clad model friends enjoyed a day out on the Italian coast drinking rose with Brooksbank on his vintage speedboat, while Eugenie was in Windsor looking after their five-month-old son, August. And in August, no less!
As if going on a nice little holiday with three women who aren't your wife wasn't bad enough, Brooksbank was also pictured with his arm around one of the models' waists. Whoops.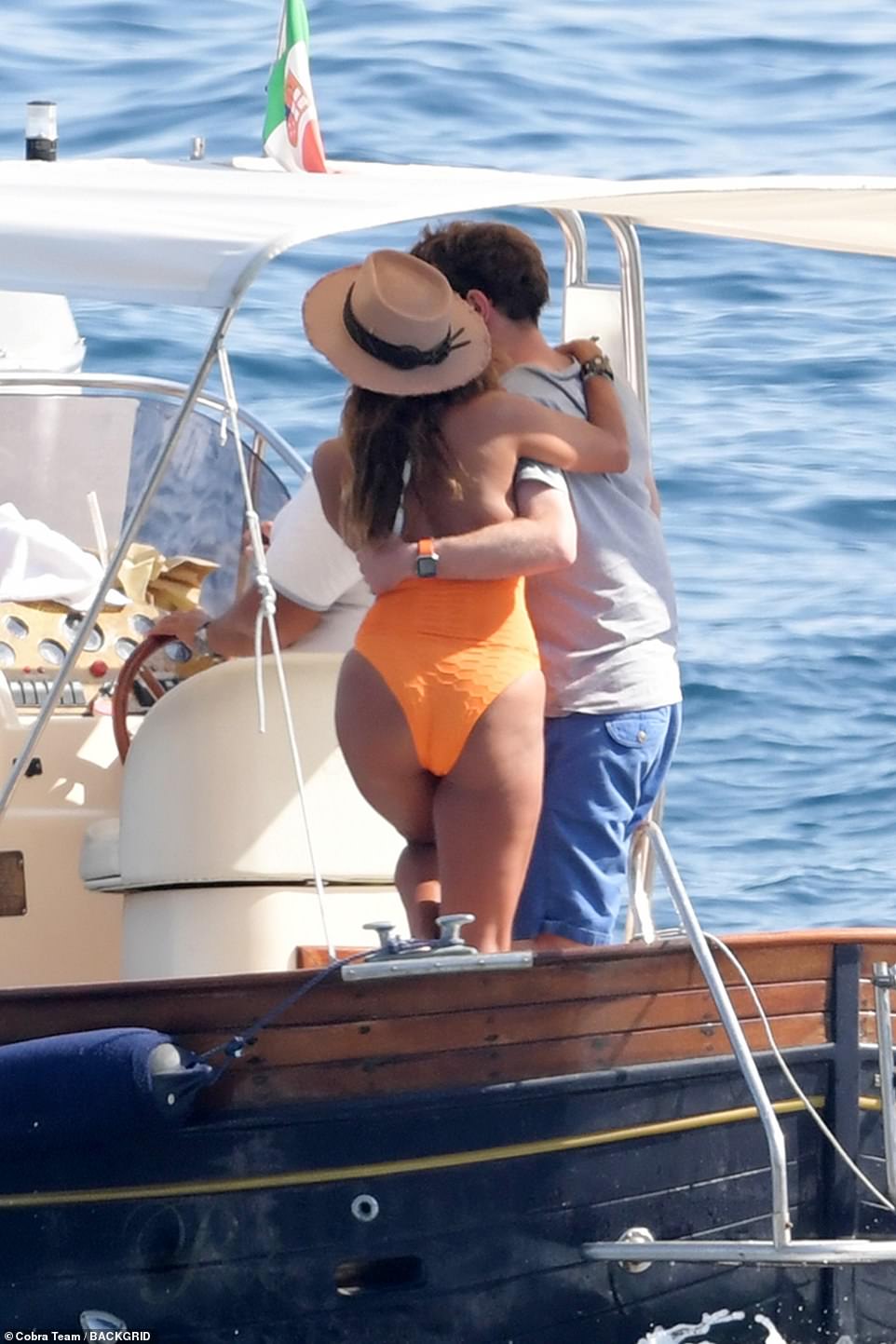 Needless to say, Princess Eugenie wasn't thrilled to discover this was all going on while she was back home looking after their child. Tough to see your hubby on an expensive speed boat with his hands all over these women while an Italian model decides to go topless too.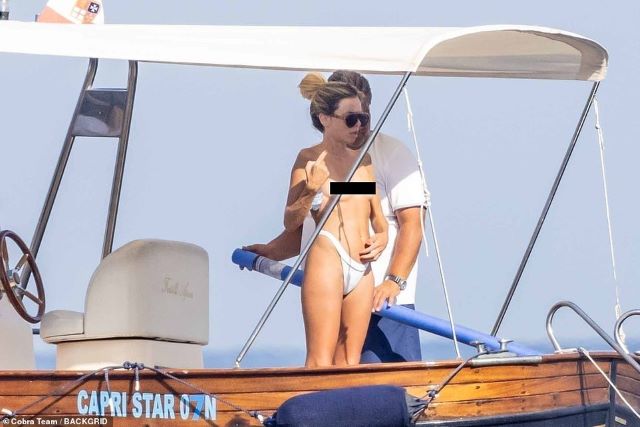 View this post on Instagram
View this post on Instagram
I guess they didn't spot the paparazzi snapping away, leading to this becoming a big story. Luckily for Jack Brooksbank, model Erica had the perfect explanation as to why she went topless – her bikini was wet! Duh!
"I usually never go topless, but my bikini got wet and I decided to take it off. I know it does not look right for Jack and his family. I felt very bad for them when I saw the images of him surrounded by three women because his wife was not there.
It led people to make improper suggestions and jump to conclusions and it's very hurtful that people are thinking this. I'm very sorry if I caused any embarrassment to Princess Eugenie and Jack. It wasn't appropriate for me to be topless."
Classic excuse – my bikini was wet so I had to take it off. Of course! Pretty weird how in all my years of going to the beach and swimming pools I've never seen a woman remove her bikini because it was wet. I guess that's just how Erica rolls though.
Anyway, good luck to Jack on his return to Windsor and having to explain all this to Eugenie in person. Should be a good time. Then again her dad was good buddies with Jeffrey Epstein so they've probably got worse skeletons in their closet than a few Italian models sucking off her hubby on a speedboat. Either way I reckon Jack can forget about boat trips without the family for a while now after this one.
And now for the real reason you clicked this blog – Erica Pelosini:
View this post on Instagram
View this post on Instagram
View this post on Instagram
View this post on Instagram
View this post on Instagram
View this post on Instagram
View this post on Instagram
For a look at the moveable private island designed by an Australian watercraft company, click HERE. Can you even call yourself royalty unless you have one of those?