A wannabe 39-year-old rapper who relentlessly stalked a Miss England finalist and wrote a 'Britain's Got Talent' dedication song to her has been jailed for 23 weeks.
Featured Image VIA
Did he get to know her at all before deciding she was the one for him? Nope, he fell in love with her after seeing her photos on Facebook.
Jonathan Deal bombarded Samantha Bumford, 25, with messages and even followed her for 200 miles to the Miss England finals where he pretended to be her boyfriend.
Here she is playing the saxophone as part of a talent competition – maybe Jonathan wanted to collaborate on one of his rap tracks?
Amazingly, Jonathan managed to get through security at the Miss England finals, ran up to Samantha and told her she "only did well because the judges thought you were my girlfriend." Erm, what?
Look, the joker even got into one of her photos: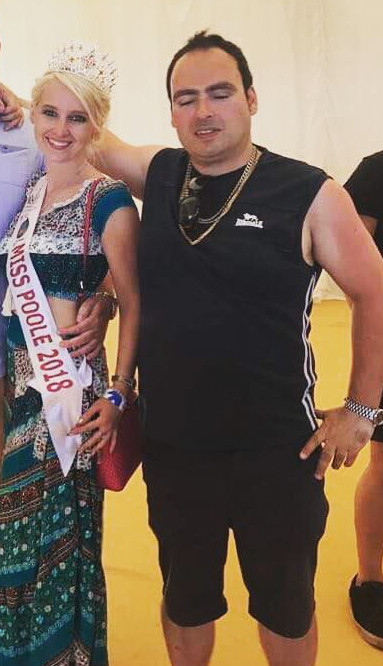 Jason Spellman, prosecuting, says:
On September 4 she was competing at a Miss England event in Nottingham when she came in the top 20.

As she left the stage he grabbed her and the arms and body and tried to kiss her on the lips.

She shouted for him to get off and had to be forceful.
Dorset Police DC Neil Causebrook added:
Jonathan Deal became obsessed and fixated with Samantha Bumford and his behaviour escalated over a very short period of time.

He stalked and harassed her and caused her a great deal of concern and distress.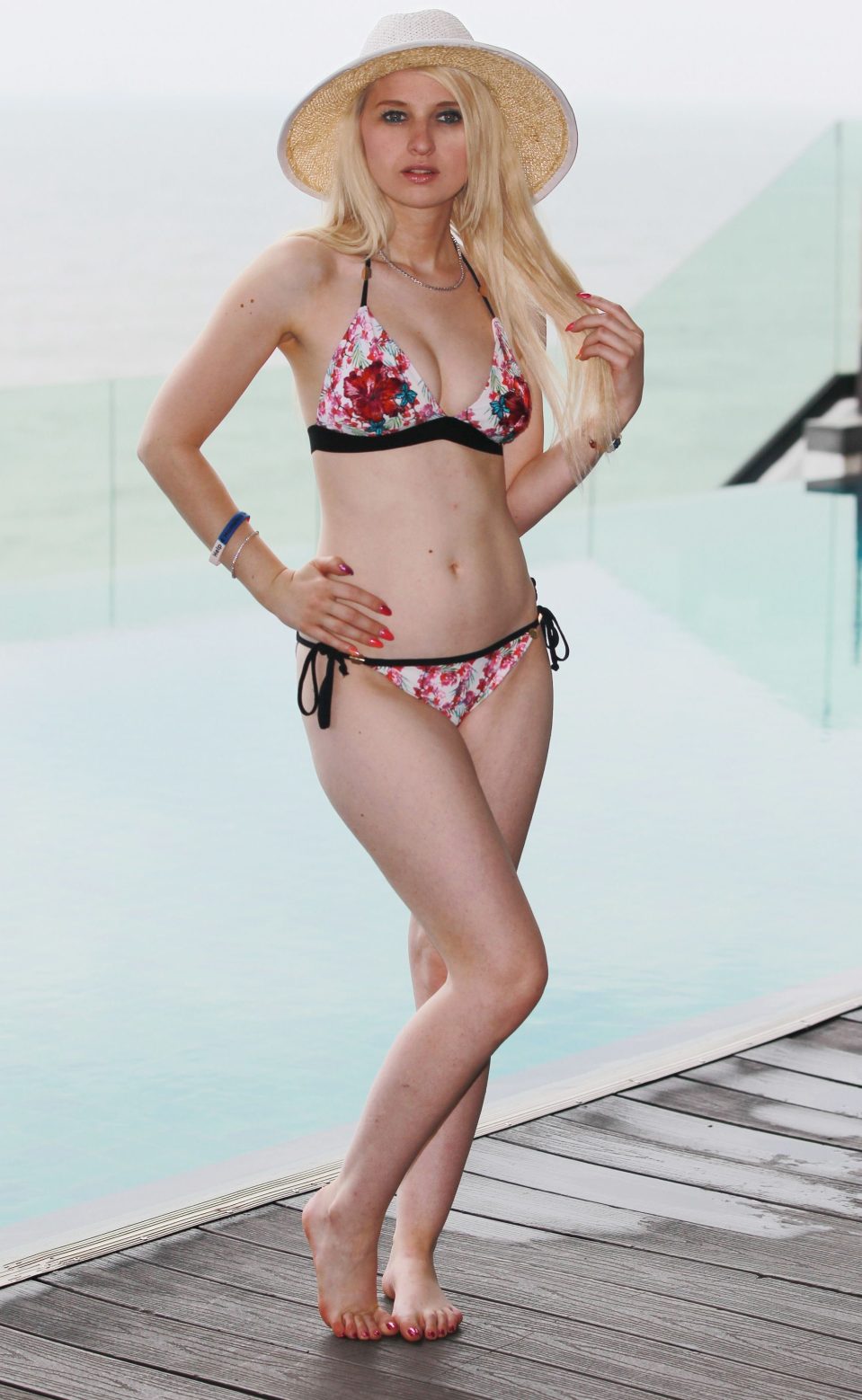 Images VIA
Jonathan raps under the name JAYD but disappointingly, the guy has no music videos or even a soundcloud account, so we can't share his music.
I mean that's just poor planning and self-promotion on Jonathan Deal's part. If you're a rapper who's going to stalk a Miss England contestant to the extent that you wind up on the news, at least make sure you've got a track or two online. Would have happily dropped JAYD's music video at the end of this post and given him a few extra clicks. Who knows, he might have come out of prison in 23 weeks and found people clamouring for his debut album. Alas, an opportunity missed.
EDIT: Scratch that, he does have a music video, and it's glorious (h/t Harvey Melville for the heads up):
Still, not quite as far gone as the lunatic who convinced himself that he was dating Katy Perry for six years.