We're fairly confident that a new series of Black Mirror will be premiering over the Christmas period – or at least one single solitary episode – but other than that and a possible title we haven't really got any clues as to what the new series is going to revolve around, so any information that appears we're happy to lap up with both hands.
Featured Image VIA 
Today this is coming courtesy fo Miley Cyrus, who has decided to reveal that she'll be starring in one of the episodes. She said the following in an interview on Howard Stern's radio show about it: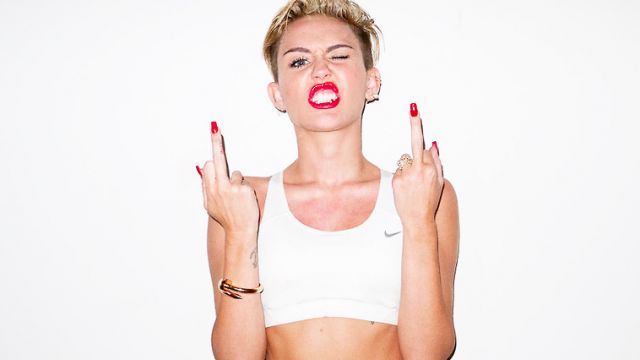 There's a lot of dimension to it, and actually it was while the devastation of Malibu was happening, and it was a really weird learning experience for me because I was so far from home and the show is already really dark, and it's already kind of eerie when you're there the whole time.
OK so that doesn't really tell us anything that we probably couldn't have guessed about a new series of Black Mirror other than that Miley Cyrus is in it, but at least it's something I suppose. Here's hoping those rumours about a 27th December premiere are correct.
For more on Black Mirror, here's the theory that explains how every episode is connected. Nicely.