When it comes to legendary boxers, there aren't too many bigger names in the sport than Mike Tyson and Lennox Lewis so everyone is going to be interested in the fact that they're going to step into the ring again, even if both men are now well into their fifties.
Images VIA 
Mike Tyson was speaking to TMZ yesterday when he announced the news, saying the following:
I'm gonna fight Lennox Lewis. September.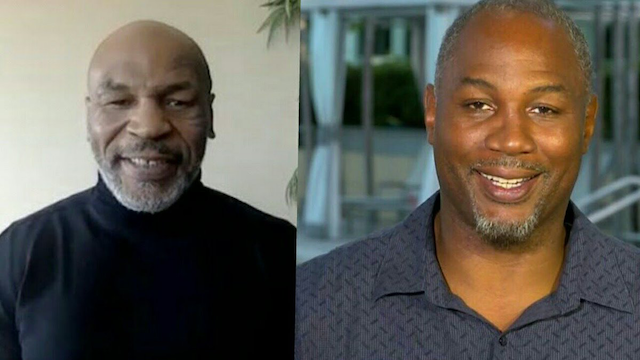 Always straight to the point that Mike Tyson hey?
No details have been announced about the bout yet, but it's thought that it would probably be an exhibition match with no real winner or loser like Tyson's match with Roy Jones Jr last year (even though I think everyone who watched it said it looked like Tyson won). Tyson looked like he was in great shape for that fight, so like I said at the top of this article, it'll probably be worth tuning in to see the two of them go at it again and see if Tyson can avenge his eighth round knockout from back in June 2002. He's been waiting a long time.
For more of the same, check out Mike Tyson breaking down his tears after reveals he's scared of his former self. Damn dude.