Last week, Michael Phelps won his 13th individual Olympic gold medal and in the process beat a record set by Leonidas of Rhodes back in 152 BC. Holy shit.
Featured Image VIA
#Olympics With his 12th individual Olympic title Michael Phelps equal the all time Olympic record set by Leonidas of Rhodes in 152 BC

— Hilary Evans (@OlympicStatman) August 10, 2016
Leonidas won 12 individual events over four Olympics. At 36, five years older than Phelps, he won his last three events in 152 BC in races of 200 and 400 metres, and in a shield-carrying race.
Phelps has now surpassed Leonidas, winning his 13th individual gold (and 22nd gold overall).
Phelps says:
Right now I don't know how to wrap my head around that. I don't know what to say. It's been a hell of a career.
This is Leonidas: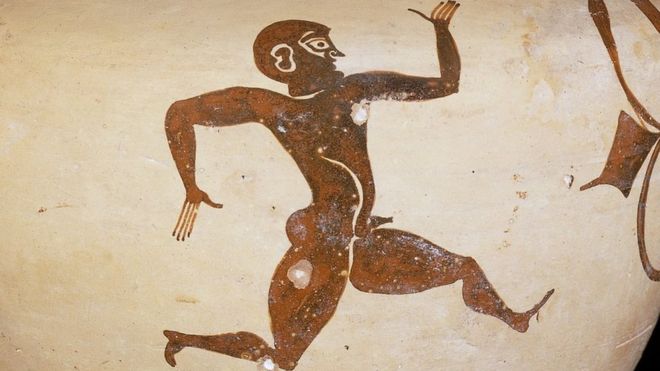 What an accomplishment. How does anyone even know what Leonidas of Rhodes was up to in 152 BC? I don't know, they just do. Must be some old, dusty Olympic record book buried away in some vault somewhere.
What a feeling that must be though, to break a record that's been around since before Jesus Christ. Truly fucking incredible. Take a bow, Michael Phelps. And stay away from your psycho ex.