Following on from Michael O'Leary's masterclass in social media yesterday, I noticed whilst looking for pictures of him that there were several shots of him looking really weird that you wouldn't normally associate with the CEO of a massive company. I did some more research and discovered that the guy is literally crazy and loves getting into all kinds of weird and compromising situations.
O'Leary has repeatedly sworn at journalists, ordered his chauffeur to drive in the bus lane to avoid traffic, has been accused of lying in court and said that all business books have been written by wankers. He also once promised business class passengers 'beds and blowjobs' – something that he alluded to in his Twitter Q&A session yesterday. In short, he's brash, outspoken, controversial and a bit of an idiot.
We've also noticed another one of his peculiarities and it's that he seemingly loves to get snapped in really weird situations – often looking completely bizarre – at his OWN press events. I'm not entirely sure what he's trying to achieve with any of these photographs because they're definitely not the conventional shots you would think the CEO of a company would be looking to get when they were holding a press conference. But then this is Michael O'Leary and he doesn't seem to abide by the rules of business written down in business books.
This picture is from January 26th 2010 in Milan, at a press conference which was announcing new Ryanair routes to Italy. Clearly this is an appropriate photograph to accompany such an announcement.
☛ More Planes: Man Gets Sucked Into Jet Plane Engine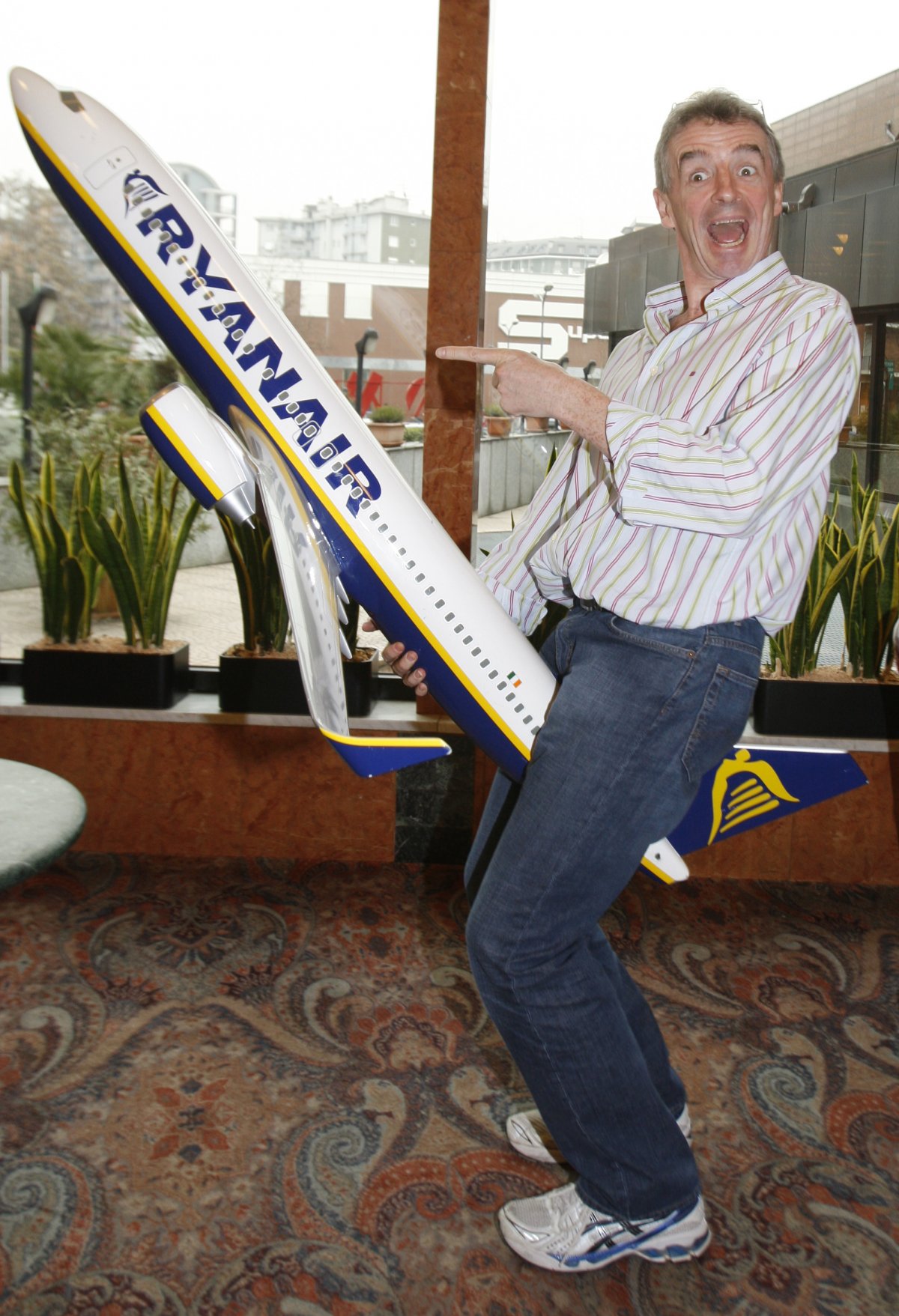 Continued on the next pages: