One of the men who brutally murdered Lee Rigby back in May 2013 is seeking up to £20,000 compensation after getting his two front teeth knocked out in an altercation with prison officers.
Featured Image VIA
Michael Adebolajo says five prison officers beat him up and left him without his two front teeth at at London's Belmarsh prison two years ago. At the time the officers were suspended from work but were later told they had no case to answer, with the Prison Officers' Association deciding they'd used approved restraint techniques after Adebolajo became troublesome.
A Ministry of Justice spokesman said:
A police investigation into this incident took place and no charges were brought against members of staff.

The public will be rightly outraged at the thought of this man receiving compensation from the taxpayer and we robustly defend claims made against the Prison Service.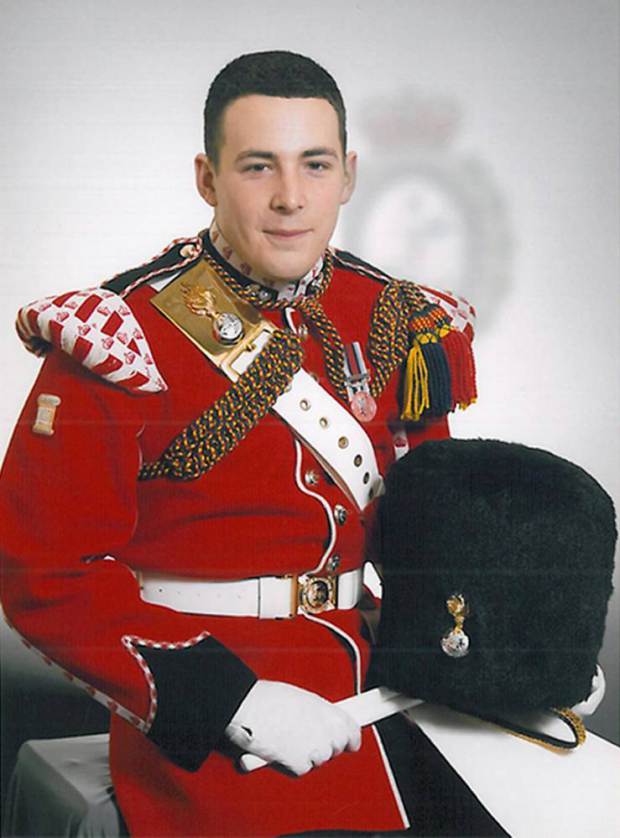 Image VIA
Both Adebolajo and his accomplice Michael Adebowale are serving life sentences for killing Rigby, and many will remember the chilling video of a bloodied Adebolajo casually explaining his actions at the scene with a knife and meat cleaver in his hand.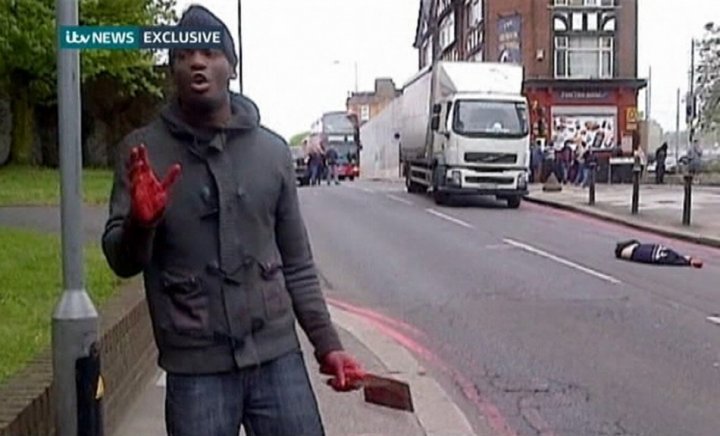 Image VIA
Anyone feel sorry for the guy?
Nope, me either. I reckon these prison officers should be given a bonus if anything. According to the investigation they did everything by the book but even if they didn't, who cares?
You do the crime, you do the time, you very possibly wind up in a situation where five prison officers are kicking the crap out of you. That's just what it's like in prison for religiously-motivated murderers.
I mean I might have some sympathy if the guy was in there on insurance fraud or something, but not when he's butchered another human being in the middle of the street, in the name of some warped religious belief.
Don't worry about this one Belmarsh, save your sorries for the serial killer who was denied a six pack with his final meal.