The Metropolitan Police are investigating an officer who was filmed shouting 'Free Palestine' at a protest in London last weekend.
Featured Image VIA
In fairness, there was a fair bit of peer pressure going on, and despite initially turning down the offer to join the protest as a standing police officer, she then caved and said the magic words:
https://www.youtube.com/watch?v=-Up3fvDIl4s&feature=emb_logo
Unfortunately for her, the people filming instantly shared the footage on social media and now the officer is in hot water.
In a statement, the Metropolitan Police said:
We are reviewing this footage and a further update will be released shortly.

We police hundreds of events and protests every year and officers must remain independent and impartial in carrying out their duties.

While officers are encouraged to positively engage with those attending demonstrations, they know they are not to actively participate or adopt political positions. This is vital to ensuring the public have confidence in our officers.

The Directorate of Professional Standards has been informed and are investigating the full circumstances of this incident and to determine what further action is appropriate.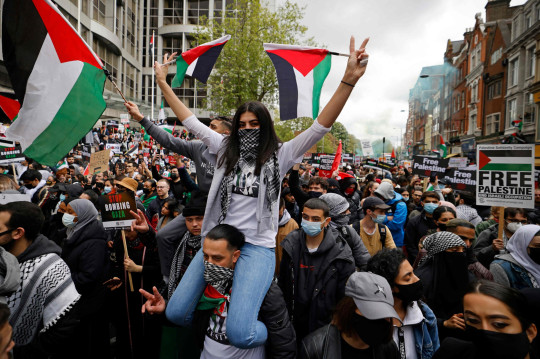 Obviously the Israel/Palestine issue is a sensitive one that goes back a very long time and few people are informed enough to provide an intelligent opinion on the matter. One thing's for sure though – it's not a good idea for a police officer to suggest they are on either side of a geopolitical issue, especially at a time where tensions are particularly heightened. Maybe they'll put her on a diversity course or something and that'll be the end of that.
As for the people who prompted her to say it and then stuck the footage online – very sneaky indeed.
To watch a TikToker go around harassing Jews and asking them to say the words 'Free Palestine', click HERE. The video's got over 3 million views.