A while back we reported on a Met officer who got caught after watching porn at the house of a dead child he was guarding.
Images VIA
This week, the officer was charged for his crimes – needless to say, he got more than a slap on the wrist.
If you don't remember the story the first time round, Avi Maharaj ended up buying £25.96 worth of porn on the family's Virgin Media account while waiting for the undertaker to come and collect the dead teen's body.
At first, the deceased's dad, Graham Miller, was led to believe that his son, 14, had bought the content shortly before committing suicide at their home in Earlsfield, London.
When the purchase was discovered and the father filed a complaint, Avi initially denied the accusations and even tampered with record logs to make it look like he'd left the house a couple of hours earlier.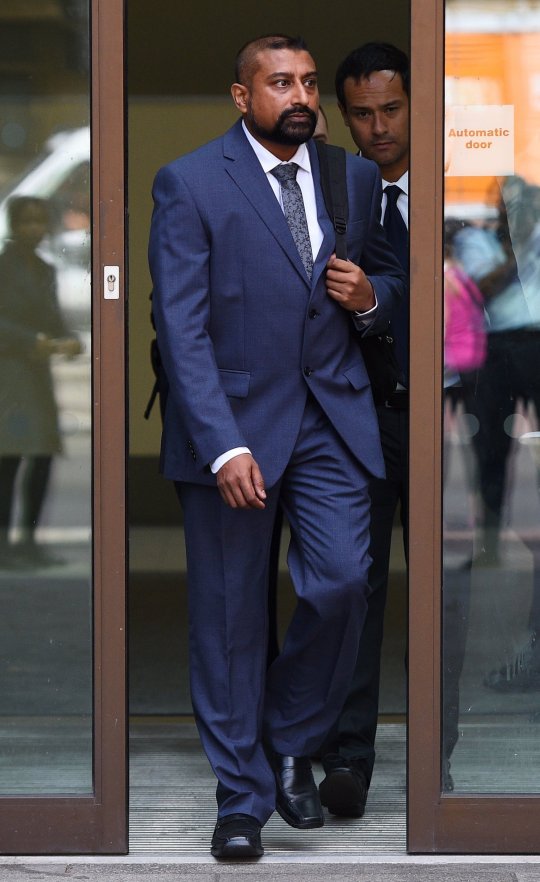 However, following an investigation by the Independent Office for Police Conduct (IOPC), Avi eventually admitted his actions and pled guilty to fraud by misrepresentation, leading to a punishment of 12 months in jail.
Sentencing the 44-year-old officer at Southwark Crown Court, Judge Deborah Taylor said:
All right-thinking people would be appalled by your gross lack of decency and respect in indulging yourself at all in those circumstances.
Earlier on in the case, Independent Office for Police Conduct regional director Sal Naseem said:
Pc Maharaj's behaviour was shocking and even more so given he was guarding the property in the absence of the homeowner.

Not only were his actions deceitful but he caused considerable distress for the family involved who were dealing with the sudden death of a family member.

I am sorry that the family involved had to deal with this while also coping with the tragic loss of their child.
Although there's to be a special case hearing early next week (September 9th), the court heard how it is "inevitable" that Avi will be dropped from the force for good.
For the former senior Met officer who claimed the government is lying about the UK's armed police, click HERE.