Today marks the end of Donald Trump's reign as President of the United States and many have speculated that the  climax of the Presidency will also mean the end of Melania's relationship, but one psychology coach is saying something completely different.
Featured Image VIA 
Bruce Durham was speaking to The Mirror when he said the following: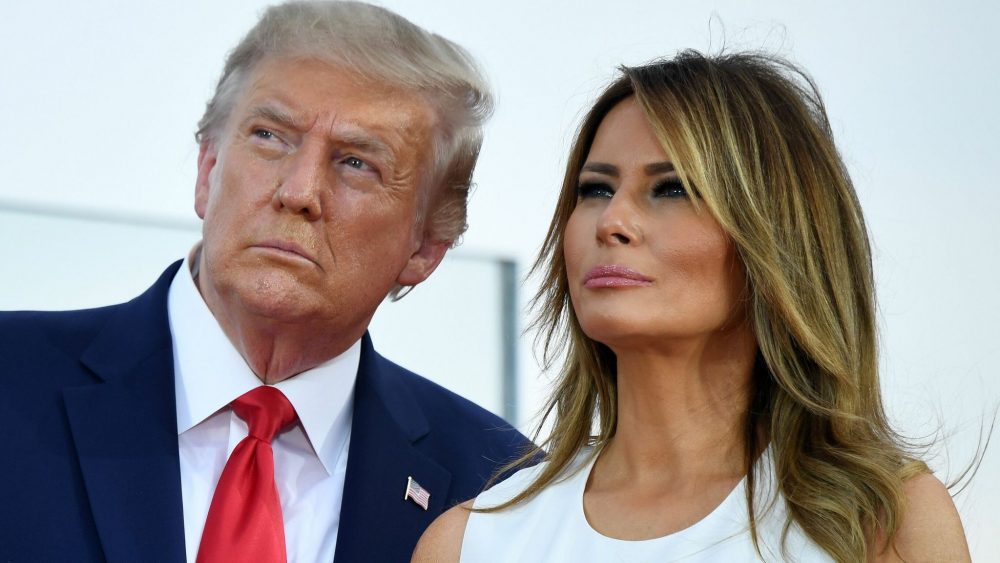 I believe that they'll stay together after leaving The White House this season.

Something is shifting in the relationship after nearly 16 years of marriage.

Well from a base line body language analyses perspective, the tide is turning, something is shifting, and it would not be a surprise that if she didn't leave him, she takes on a more powerful and formidable role in the relationship moving forward. And good on her I say!

In their first dance together at the Inauguration Ball in 2016, we see a glimpse into the fundamental lack of emotional connectivity surrounding Donald.

Yes, he is great with numbers but as often with people like this, they can often struggle with the human connection.

Melania to her credit, is trying to guide Donald into having a simple dance. She is much calmer in this situation. While Donald is talking, she is the one who is putting up with it as she knows that talking is his way of fumbling through something that he does not enjoy or connect with.
I'm not really sure why he's bothering to bring up the first dance there as it was over four years ago now, but it's interesting to think that Melania might be in control of their relationship going forward. Would be a crazy shift in the power dynamic and I can't really see it happening myself – in fact I'm sure she's going to leave him, even if it isn't official – but maybe this body psychology expert knows way more than me.
Anyway, it's gonna be real crazy to see where the Trump family goes after today. Stay tuned I guess – although you might have to download Parler these days to find out.
For more of the same, check out Donald Trump's final speech before he vacated the Presidency. It ended with the YMCA.