Mel B's divorce from her husband Stephen Belafonte sounds like an absolute shit show as there were countless accusations of domestic, mental, physical and sexual abuse, but I'm not sure if any of us realised just how out of pocket it had left her as well.
Featured Image VIA 
Mel has revealed that in addition to everything else that happened that she also lost most of her fortune to get away from Belafonte. Writing in her new book Brutally Honest, she said the following: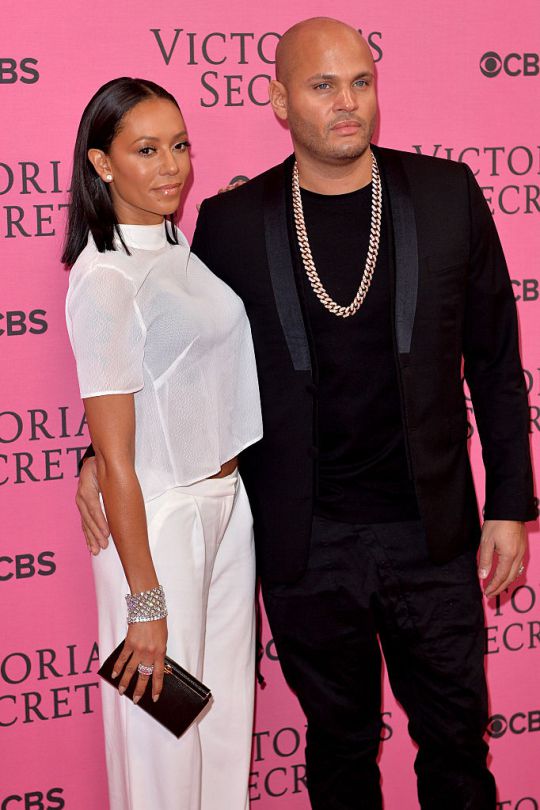 In the past 20-something years of my life, I have made more than £80million.

When I met my second husband (Stephen), I had a house and a loft apartment in LA and a good career. When I left him I walked away with $936 in a bank.

From being an independent single mum, I became a woman who didn't know her bank details, didn't make decisions and had no friendly relationships with old friends or family.

He made me feel ugly. Like a waste of space.

Like I was a terrible mother, a whore. Like I was lucky to be married to him because no one else would put up with trash like me.
Sounds awful, but it's kind of crazy that Mel B was ordered to pay all of his legal fees as well as spousal support for three years to get out of it, on the other condition that Belafonte destroys their sex tapes. Kind of a hell of a price to pay for that but if it really is as bad as she says then I guess it probably would be worth it.
At least she's going to earn a shitload from the upcoming Spice Girls reunion tour and is entering rehab to treat post traumatic stress disorder from this relationship soon, so I think she'll end up OK. Just sad she had to go through all that.
For more Mel B, check out this story about when she beat the shit out of Shaznay from All Saints. Crazy.