The Queen and Meghan Markle enjoyed their first joint public engagement earlier today, and as the latter was probably dreading, there was an awkward moment to be had.
Featured Image VIA
In fact it came pretty early on as the pair made their way toward the car that was picking them up. Turns out they should have discussed who was going to get into the car first, because it ended up a bit of a conundrum for them.
Meghan holds back at first, wisely leaving the decision up to the Queen. The Queen doesn't take the hint, so Meghan straight up asks her 'what is your preference?'
The 92-year-old motions to Meghan to get a move on and off they go:
This begs the question, who is supposed to get in the car first – The Queen or the Duchess of Sussex? Nobody seems to have an answer, although when it comes to any sort of royal family procession, it's usually the person on or closest to the throne who goes first. Which means they cocked it up! Oh well.
Both ladies were looking great though, with the Queen donning all green as a nod to victims of Grenfell Tower on the anniversary of the tragic event.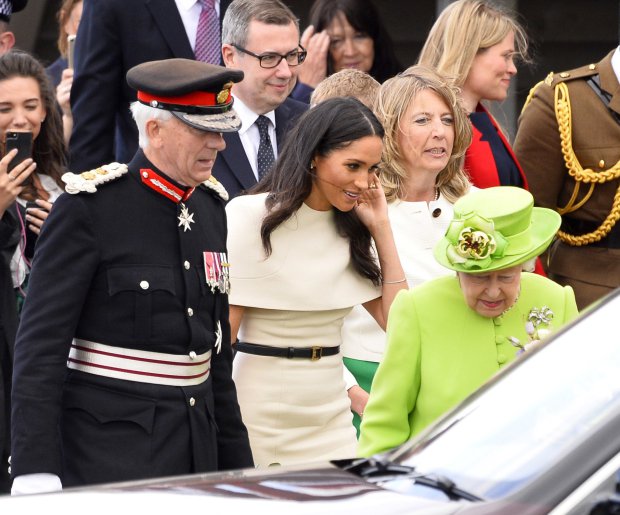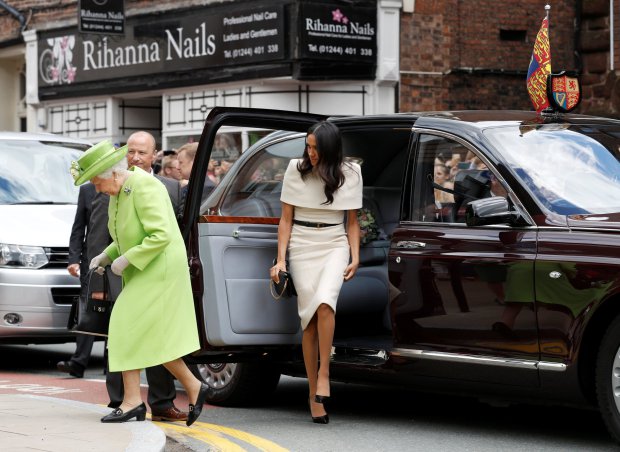 Images VIA
For the NSFW photos of Meghan Markle set to be used in Kate Middleton's upcoming court case against a French magazine, click HERE.