Meghan Markle's estranged half-sister has told TMZ that in her view, the Duke & Duchess of Sussex are headed for divorce.
Featured Image VIA
Samantha Markle, 56, reckons that Harry & Meghan will need 'extensive counselling' to save their marriage of almost three years, given all the drama that's come with it.
This is Samantha: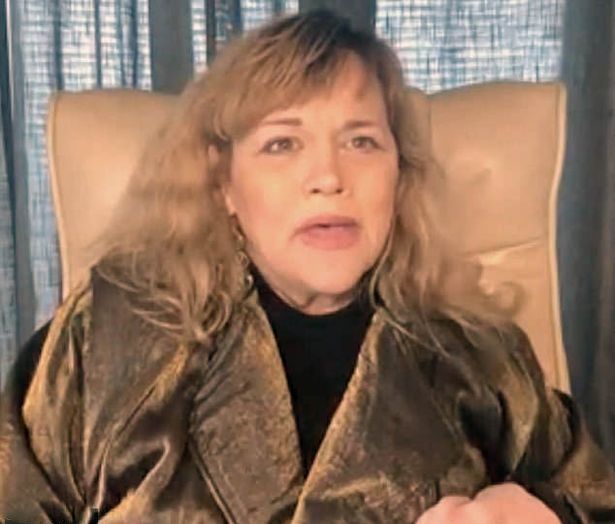 She suggests the Duke may already be 'questioning' the marriage and predicts it could 'get nasty' if he 'starts dissenting or pulling back from her'.
I see it ending in divorce unless they get extensive counselling and can agree to work on being honest, to work on apologies to everyone that they've damaged in the course of this bull in a china shop two-year spiel.

The damage to the Royals has been massive – especially now.
When asked about Harry, Samantha said:
What man would be happy or comfortable like that? And the minute I believe he starts dissenting or pulling back from her, I think it can get nasty unless he has a really good lawyer or they have really good counsellors. I don't know what it's gonna take.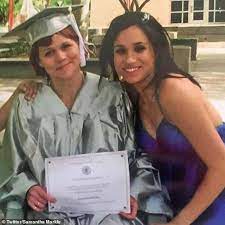 Not sure how reliable a source Samantha Markle is, especially as according to Meghan, they barely know each other and haven't met in 10 years. Not to mention Samantha has been plugging her recently released book –The Diary of Princess Pushy's Sister Part 1. I mean that choice of title says it all really, doesn't it?
Samantha also called on the Sussexes to go on an 'apology tour' after the claims they made about the Royal Family and Meghan's own family during the Oprah interview. She also called her half-sister 'delusional' and claimed she has 'narcissistic personality disorder'.
If I'm Harry & Meghan and looking at this pure haterade coming from her half-sister, I'd be even more determined to make the marriage work. But then I guess she's also pretty low on the list of haters they have to contend with at the moment. Just imagine for a second if Samantha Markle's prediction comes true though? Absolute scenes on both sides of the pond. Guess we'll have to wait and see how Harry enjoys life in Tinseltown, and what the couple do with their lives from here. Personally I think they're in it for the long run, but hey – anything can happen.
For an amusing Larry David mash-up of Meghan Markle's Oprah interview, click HERE.