Meghan Markle has helped Prince Harry 'break the cycle' of his genetic pain and suffering by introducing him to the concept of 'ancestral healing'.
Featured Image VIA
Harry recently told Dax Shepard on his podcast 'Armchair Expert' that Prince Charles had 'suffered' because of his upbringing and that the Prince of Wales had then 'treated me the way he was treated', calling it 'genetic pain.'
An insider with close ties to Meghan told MailOnline:
Meghan is the one who introduced Harry to the term ancestral healing. She said she learned about generational trauma from her mom [Doria Ragland] who started taking her to weekly services at Agapé International and credits it's founder Michael Beckwith for teaching her about spirituality.

Meghan said both she and Harry come from a long lineage of pain and suffering, generations of genetic baggage and that it's now up to them to break the cycle once and for all.
Hmmm. Don't we all come from a long lineage of pain and suffering? If you are human then your ancestry dates back six million years – imagine all the trauma and devastation our ancestors endured in all that time that we have (supposedly) inherited through DNA?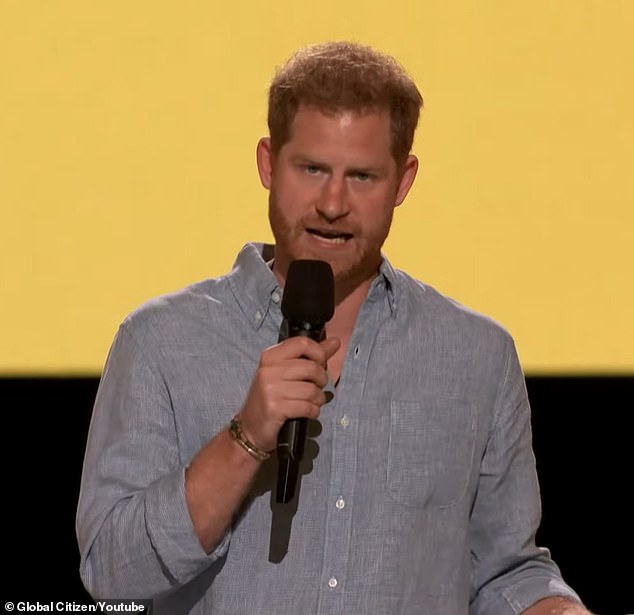 Meghan is also apparently a big advocate of tapping therapy and said she started tapping regularly after watching the documentary Heal. 'The tapping technique, or Emotional Freedom Technique (EFT), is used to relieve anxiety and emotional pain by tapping on pressure points.
[Meghan]is convinced that tapping has helped both her and Harry release negative patterns imprinted on their DNA from past generations – generations going all the way back to even the darkest of times including slavery, war, you name it.
Well, maybe Meghan is onto something and we should all be indulging in this ancestral therapy that she says has helped her and Harry so much. Although you would think that ancestral healing could start with mending bridges with your family, rather than collecting an LA pay cheque to drag their names through the mud. Although I guess he's got to make his money somehow since Charles cut him off financially. Can't we all just get along?
Prince Harry also recently claimed that Archie's first words after 'mama' and 'dada' were 'Grandma Diana'. Yeah, seems likely.