It must be said that McDonald's does have a wealth of options whenever you visited it, but it was pretty surprising that a Bacon Double Cheeseburger wasn't one of these as it's one of your classic American burger and Burger King have literally been doing it for years.
Featured Image VIA 
All that is set to change though as as of today McDonald's are rolling out the Bacon Double Cheeseburger in 64 of their restaurants here in the UK on a trial basis. If it proves to be successful – which it no doubt will – then it'll be added into rotation at all of their restaurants in a few weeks.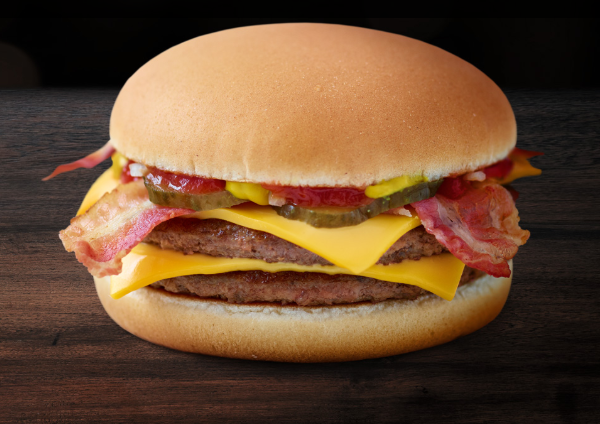 If you're one of those weird people that worries about the nutritional value of the burger and its ingredients – why, it's a McDonald's burger it's not exactly going to be good for you- then here's the info: it's 495 calories with two patties, two slices of cheese and two rashers of bacon wedged inside the bun, topped off with onions, pickles, mustard and ketchup. Mmmmmm. 
Of course, if you can't wait that long then just order a double cheeseburger and then add bacon as an extra at your local McDonald's. Easy. Guarantee that you won't have to do that in the future though and can just rock up and pay £1.99. Sweet.
For more McDonald's, check out their first ever reservations only restaurant that just came out. Weird.