I'm not sure how many of us have ever dreamed about reserving a table at McDonald's and showing up with your date and then serenaded by a string quartet whilst you tuck into your Big Mac, but if ever had then the option is now available.
Images VIA 
The experience is some kind of promotional exercise to publicise the new McDonald's 'Signature' burger collection which is like a fancier version of their burgers, as you probably guessed by their name. These include the BBQ, the Spicy and the Classic which all look pretty good and probably contain exactly what you expect them to contain.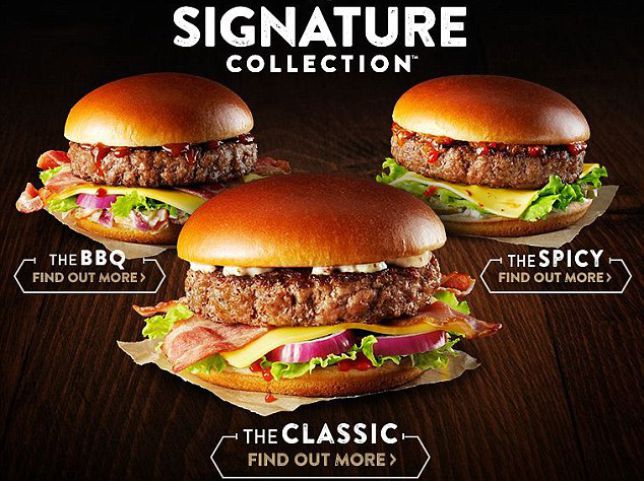 Yeah we all know that there's no way McDonald's burgers are ever going to look like how they look in the photograph, but maybe they will if you go to their special reservations restaurant? Yeah, I'm not really buying that either, but maybe it's worth a try with all the other perks?
These include butlers serving you the burgers in white gloves with diamond encrusted cutlery and rich velvet curtains. There's also a string quartet serenading you throughout the whole meal, I wasn't making that up in the intro either.
This isn't really my thing but if it's something that you're gonna get excited about, then head on over here to make a reservation at the Kensington High Street branch for next Wednesday August 15th. If you're fretting that you can't make that or don't live anywhere near it then don't – if this is successful then they're planning on rolling it out all over the country. You can also get table service at 93% of McDonald's locations these days, so you could check that out although it's obviously nowhere near as good.
For more of the same, check out this guy who's eaten 30,000 Big Macs. Legend.